Dieser Job ist nicht mehr aktiv.
Junior Software Architect
Technologien und Skills
Deine Rolle im Team
Developing the software for our FPGA solutions for testing of satellites subsystems across all ATOSs' products and fields
Responsible for the implementation of the product architecture based on the project needs as defined by the responsible system engineer
Maintenance of the product architecture as common basis for project specific adaptations incl. documentation for external customers and internal projects
Close cooperation with system engineers in customer engagement and for proposal elaborations incl. effort estimations for subcomponents
Generate IP cores and maintain the component library
Unsere Erwartungen an dich
Qualifikationen
Knowledge in VHDL, MatLab and C, C++
Basic Know how in power electronic, switching power supplies, control engineering and/or RF design
Expertise in design & simulation, bring-up, debugging and integration
Knowledge in state-of-the-art FPGAs
Beneficial Know how: Java, DSP, mySQL, Tcl/Tk…
Experience in space domain desirable
Understanding of complex issues, analysis and solution competence
very good command of German and Englisch, spoken and written
Ausbildung
Completed education (FH, University, …)
Das ist dein Arbeitgeber
Zu den Geschäftsfeldern von Atos gehören Infrastructure & Data Management, Business & Platform Solutions, Big Data & Security, Unified Communication & Collaboration Transactional & Payment Services sowie Cloud & Enterprise Software.
Branche
Internet, IT, Telekom
Industrie, Produktion
Öffentlicher Dienst, Verbände
Gründungsjahr
2011
Unternehmensgröße
250+ Mitarbeiter
Du kannst dich nicht mehr bewerben, da dieser Job nicht mehr aktiv ist.
Erfahre mehr zum DevTeam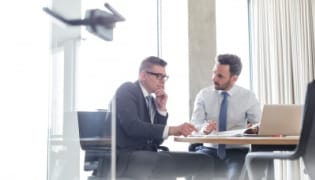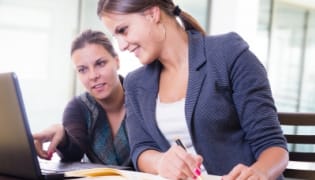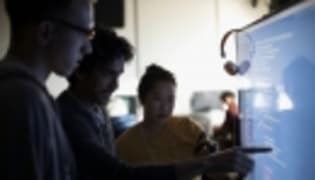 Work Environment
Open Space
Flexible Arbeitszeiten
Keine Kleiderordnung
Home Office
Musik am Arbeitsplatz
Technology
Team
Wir arbeiten in crossfunctional "Squads": Backend und Frontend Developer, UX/UI Design, Test Engineer und Product Owner sitzen an einem Platz und entwickeln gemeinsam Ideen und Projekte. Derzeit haben wir 7 Teams und in Summe sind wir über 50 Personen in der Entwicklung in Linz, Salzburg und Wien. Für Services, interne Software und Infrastruktur gibt es Special Teams. In größeren Projekten arbeiten wir gemeinsam mit unseren GDC (GlobalDeliveryCenters) im Ausland.

Life at Atos:

"Durch die schnell voranschreitende Digitalisierung entstehen bei uns laufend neue nationale und internationale Jobmöglichkeiten. Starten Sie jetzt Ihre Karriere bei Atos in einem Job der Zukunft!"
– Johann Martin Schachner, CEO Atos Austria

"Am meisten Spaß an meiner Arbeit macht mir die Zusammenarbeit mit unseren Kunden und meinem Team. Neue Ideen zu entwickeln, auszuprobieren und zum Schluss zu einem Ergebnis zu kommen, das einen wirklichen Wert für alle Seiten hat."
– Stephan Leiner, Chief Technology Officer CEE

"Dass Atos ein internationales Unternehmen und ein Big Player am Markt ist, merkt man vor allem in den Projekten und den Erfolgsaussichten. Man kann viele Jobs, auch inter-national, ausleben. Das ist sehr interessant."
– Martin Kolzar, Werkstudent im Bereich Software Entwicklung

"Der Zusammenhalt bei Atos wird groß geschrieben und die verschiedenen Projektteams sind sehr vielfältig - das schätze ich sehr. "
– Daniela Stoiber, Consultant & Projektmanagerin Artificial Intelligence Austria
Team Sprachen
Deutsch Englisch
Team Verteilung
Verteilt
Teamgröße
20+ Mitarbeiter
Entwicklungsprozess
Die Software-Entwicklungsmethode ist von Projekt zu Projekt verschieden. Hauptsächlich wird eine agile Misch-Methode (Scrum, Iterationen, RapidApplikationDevelopment) manchmal mit einem vorgelagerten Pflichtenheft angewendet. Es werden täglichen Scrum-Meetings und zweiwöchigen Sprint-Reviews durchgeführt. Projektabhängig gibt es physische Scrum-Boards oder Kanban-Boards im TFS. Testcases und -Szenarien fürs Testing werden mittels TFS dokumentiert. Qualitätsanalysen mittels Sonarcube, Codeanalyse mittels Resharper
Unsere Werte
Schlagkräftig und innovativ
Kunde ist König
Teamgeist
Jung trifft Erfahrung
Karriere
Infos zum Bewerbungsprozess
Wie viele Runden gibt es?
2 Runden
Wann erfährst du, ob du eingeladen wirst?
Innerhalb einer Woche
Derzeit gesuchte Berufe
Weitere Berufe
Ansprechpartner