Technologien und Skills
Mehr Technologien anzeigen
Deine Rolle im Team
Du arbeitest eng mit deinem Team zusammen, um den Kunden die bestmögliche Qualität zu liefern
Du hilfst bei der Verbesserung der Software-Qualität aktiv mit
Du unterstützt bei der Koordination der Testaktivitäten innerhalb des SCRUM-Teams
Du hast einen sehr guten Gesamtüberblick über die Qualität innerhalb des Projekts und behältst die Qualitätskennzahlen im Auge
Unsere Erwartungen an dich
Qualifikationen
Du bringst ein Grundverständnis hinsichtlich agiler Softwareentwicklung mit
Deine Arbeitsweise zeichnet sich durch ein hohes Maß an Qualitäts- und Kundenorientierung aus
Du kennst dich idealerweise mit den gängigen Webtechnologien aus
Du sprichst fließend Deutsch und Englisch (B2/C1)
Erfahrung
Du hast bereits erste Arbeitserfahrungen im IT-Bereich gesammelt und kennst dich mit Qualitätsprozessen innerhalb des Software Development Lifecycle aus
Das ist dein Arbeitgeber
NETCONOMY is a leading partner for digital excellence. With our focus on innovation we are shaping the future of digital leadership for our clients. With the flexible SAP® Customer Experience Suite and the SAP® Cloud Services we can create a future-proof platform for an extraordinary customer experience.
Branche
Internet, IT, Telekom
Gründungsjahr
2000
Unternehmensgröße
250+ Mitarbeiter
Benefits
Erfahre mehr zum DevTeam
Arbeitsgerät
Laptop, Zusatz Monitor
Work Enviroment
Open Space
Separate Räume
Flexible Arbeitszeiten
Keine Kleiderordnung
Home Office
Klimaanlage
Musik am Arbeitsplatz
Stand Desk
Technology
Team
Our project teams are organized according to Agile methodology. We run about 20 Scrum teams, consisting of different roles and skills, which can fulfill their goals independently. They have the freedom to suggest the best possible solutions, make decisions and bring their ideas into the process. The teams are typically distributed over multiple locations across Europe and used to work remotely in an efficient way. Remote collaboration is fully supported with the latest tools and the best equipment, making it easy for the team members to track the progress, introduce new ideas and share knowledge with each other.

Team Sprachen
Deutsch Englisch
Team Verteilung
International, Verteilt
Teamgröße
20+ Mitarbeiter
Entwicklungsprozess
Scrum, Kanban
We are fully committed to Scrum framework and eager to fully experience the benefits of transparency, continuous improvement and open feedback culture. We typically deploy new features once per sprint (every two weeks). To make sure all the goals are met, we also involve our clients as much as possible into the process – including them to refinements, reviews and other important meetings.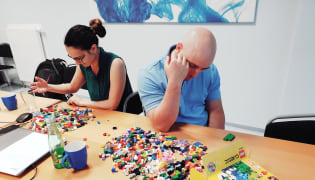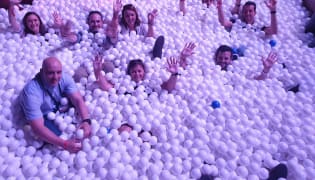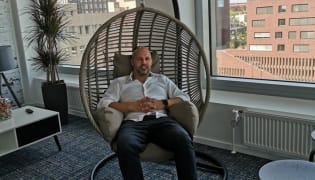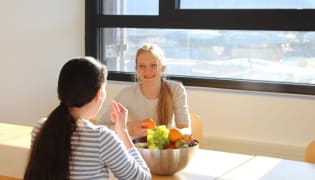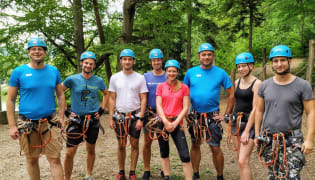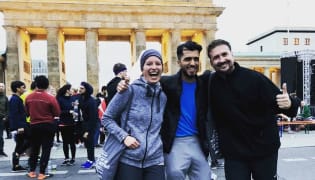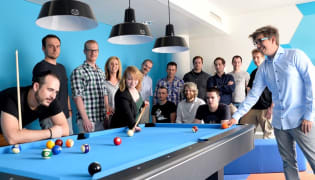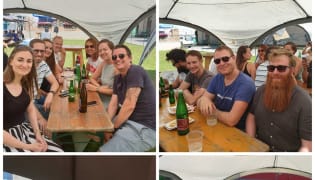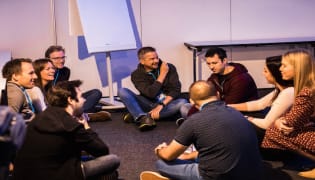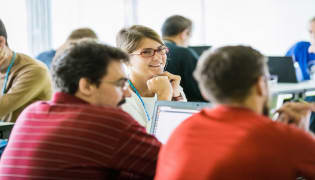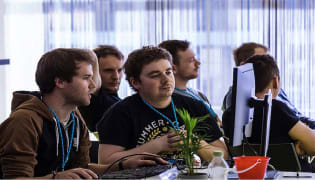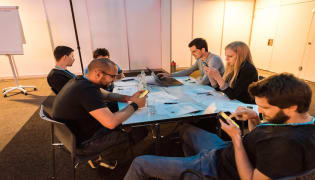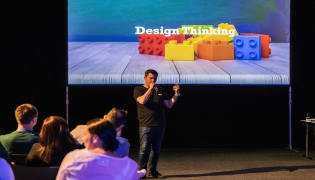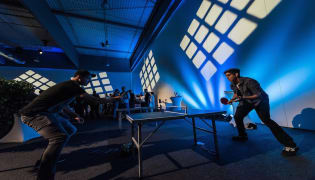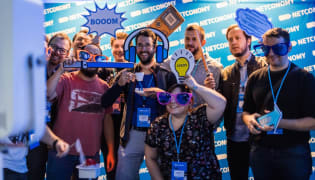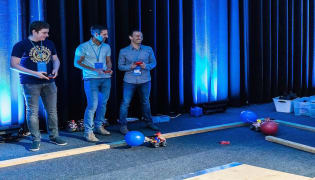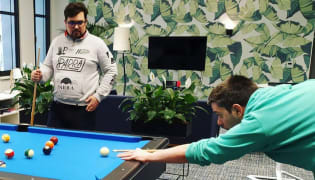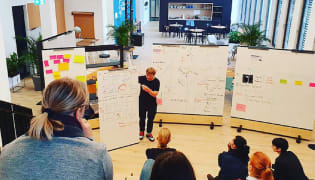 Unsere Werte
We are proud to deliver.
We move first.
We like competition.
We show up.
We have never been after the fast buck. And we never will.
Karriere
Perspektiven
Further development opportunities are always available and supported. Whether the change is within the current competency area or it is a switch to another role – with appropriate commitment all the paths are possible. The annual goals are discussed and defined together with the lead and always include further education in the area of interest. We also have an internal department dedicated to training and education only – the NETCADEMY, which supports learning and development of our employees. Additionally, we encourage attending conferences and meetups, in order to extend the knowledge and get familiar with the latest technologies.
Weiterbildungsmöglichkeiten
🎓 Teilnahme an Fachkonferenzen
🎓 IT-Zertifizierungen
🎓 Teilnahme an Meetups
🎓 Inhouse-Trainings
🎓 Zeit um neue Technologien zu erlernen
Infos zum Bewerbungsprozess
Wie viele Runden gibt es?
2 Runden.
Wann erfährst du, ob du eingeladen wirst?
Innerhalb einer Woche.
Wie wird das erste Bewerbungsgespräch durchgeführt?
Videointerview oder persönlich vor Ort
Wer ist beim ersten Bewerbungsgespräch dabei?
HR-Abteilung, Fachabteilung
Wie beurteilen wir deine technischen Skills?
Online-Test, Direkt im Gespräch
Derzeit gesuchte Berufe
Weitere Berufe
Ansprechpartner