Lead Mobile App Developer
Technologien und Skills
Deine Rolle im Team
Lead the mobile app development process
Implement new and improve existing mobile apps based on React Native
Take care of the entire ALM of mobile apps, incl. architecture, development and code reviews
Ensure quality in collaboration with QA team
Cooperate with third parties
Aufgaben Verteilung
Unsere Erwartungen an dich
Qualifikationen
Be interested in or have a passion for blockchain, DLT and cryptocurrencies
Professional working proficiency in English, German is considered a plus
Be able to work indenpendently and precisely without supervision
Be a team player with willingness to learn and grow who supports others
Erfahrung
5 years of experience in software development
3 years of experience in mobile app development with React Native
Be experienced in mobile app development with native, flutter or hybrid frameworks is considered a plus
Ausbildung
An associate degree or higher in software engineering, or equivalent professional experience
Das ist dein Arbeitgeber
Cryptix Labs GmbH, the in-house R&D centre, provides technology insights focusing on Blockchain and DLT. In addition, Cryptix Labs acts as a service provider in the areas of IT infrastructure, software development, and business development within the Cryptix Group and for its clients.
Branche
Internet, IT, Telekom
Banken, Finanz, Versicherung
Beratung
Werbung, Marketing, PR
Wissenschaft, Forschung
Gründungsjahr
2018
Unternehmensgröße
1-49 Mitarbeiter
Benefits
🎁 Mitarbeitergeschenke
⏰ Flexible Arbeitszeiten
🏠 Home Office
🕺 No Dresscode
🎳 Team Events
♿️ Barrierefreiheit
🚲 Fahrradabstellplatz
⚽️ Tischkicker o. Ä.
🥪 Snacks, Süßigkeiten
🍏 Frisches Obst
☕️ Kaffee, Tee o. Ä
Erfahre mehr zum DevTeam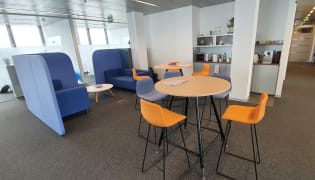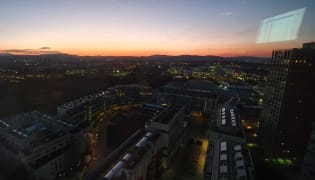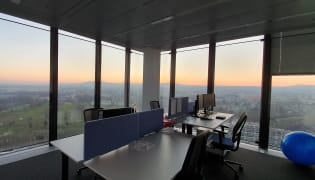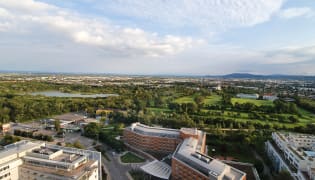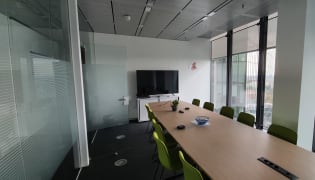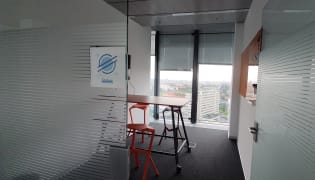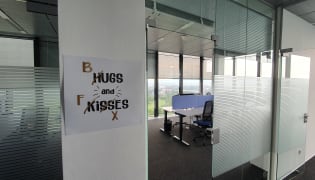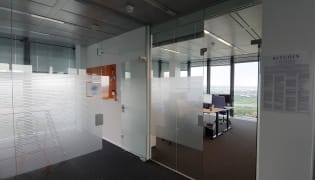 Arbeitsgerät
Zusatz Monitor, Laptop
Work Environment
Open Space
Separate Räume
Flexible Arbeitszeiten
Keine Kleiderordnung
Home Office
Klimaanlage
Musik am Arbeitsplatz
Stand Desk
Technology
So coden wir
Coding Kultur
Code Reviews
Style Guide
Automatisierte Tests
Continuous Integration
Code-Metriken
Team
Wir entwickeln mehrere Projekte und Produkte im Bereich FinTech und Blockchain. Wir setzen stark auf Cloud Technologien und setzen dafür kleine Teams an unterschiedlichen Standorten ein. Weiters arbeiten wir mit near- und offshore Partnern zusammen.
Wir sind sehr international aufgestellt und vereinen selbst in unserem noch kleinen Team bereits mehrere Nationen. Diese Diversität bringt unterschiedliche Blickwinkel und hilft dem gesamten Unternehmen, offene Denkweisen nicht nur zu leben, sondern auch täglich zu erleben. Die Zusammenarbeit ist geprägt von gegenseitigem Respekt, Vertrauen und dem Wissen, dass man sich aufeinander verlassen kann.
Team Sprachen
Deutsch Englisch
Team Verteilung
International, Nicht Verteilt
Entwicklungsprozess
Scrum
Wir arbeiten in 2-wöchigen Scrum Sprints mit täglichem Standup Meeting. Wir haben eine voll automatisierte CI/CD Pipeline, Unit Tests, Integration Tests, machen Code Reviews uvm.
Entscheidungen
Architektur
Teamleiter, Team, Architekt, CTO
Technologie
Teamleiter, CTO
Konventionen
Teamleiter, CTO
Unsere Werte
Lern- und Wachstumsbereitschaft
Selbstständigkeit und Eigenverantwortung
Respekt und Vertrauen
Kollegen
Dana F.
Lead Test/QA Engineer
Warum hast du dich für dieses Team entschieden?
I believe I am participating to writing History.
Worum geht´s in deinem Job?
Taking care that the quality of our products are of high standards.
Was gefällt dir besonders an deinem Job?
That I work with new technologies and interesting applications.
Armin R.
Lead Software Manager
Warum hast du dich für dieses Team entschieden?
Being part of the crypto revolution!
Worum geht´s in deinem Job?
Taking care that we deliver great products.
Was gefällt dir besonders an deinem Job?
Very fascinating and diversified work. We always work with the latest technologies!
Karriere
Perspektiven
Es gibt ein hohes Lernpotential, da wir mit Cutting Edge Technologien arbeiten. Der Aufstieg vom Mitarbeiter zu einer Lead Position ist bei entsprechendem Engagement möglich.
Weiterbildungsmöglichkeiten
🎓 Teilnahme an Fachkonferenzen
🎓 IT-Zertifizierungen
🎓 Zeit um neue Technologien zu erlernen
Infos zum Bewerbungsprozess
Wie viele Runden gibt es?
2 Runden
Wann erfährst du, ob du eingeladen wirst?
Innerhalb von zwei Wochen
Wie wird das erste Bewerbungsgespräch durchgeführt?
Videointerview oder Persönlich vor Ort
Wer ist beim ersten Bewerbungsgespräch dabei?
Teammitglied, Geschäftsführung
Wie beurteilen wir deine technischen Skills?
Direkt im Gespräch
Derzeit gesuchte Berufe
Weitere Berufe
Ansprechpartner