Technologien und Skills
Deine Rolle im Team
Execute Data Insights projects for our customers
Understand customer business problem and identify the right AI solution to address the problem
Define the data requirements necessary to implement the AI solution
Conduct Exploratory Data Analysis and develop AI models for addressing concrete business problems
Validate both the technical performance, as well as the business value of the developed AI solutions
Write production-grade Python code for deploying the developed AI models together with our engineering team
Aufgaben Verteilung
Unsere Erwartungen an dich
Qualifikationen
Strong practical experience with one or more of the following ML frameworks: scikit-learn, TensorFlow, Keras, pytorch
Fluency in Python, software engineering concepts and best practices
Erfahrung
2+ years of professional experience in analyzing, exploring, building and validating AI models based on structured data (tabular, numeric and categorical, time series, etc.)
Proven background and practical experience with developing impactful AI models for specific solutions (recommender systems, churn prediction, time series forecasting, predictive maintenance, personalized user targeting, etc.)
Practical experience with agile methods, Spark or similar large-scale data processing frameworks and code versioning tools (git)
Das ist dein Arbeitgeber
Headquartered in Oslo, Norway, with more than 2000 employees in over 50 offices across 35 countries, we operate a global, customer-first, and vendor-agnostic IT consultancy. We help our customers select the best solutions for their business needs and budget to thrive and innovate with software, cloud, data, and AI. To deliver first-class solutions we value and invest in the people behind the technology. The secret to unlocking the untapped potential in IT and innovation is not to just focus on systems and structures - but to infuse people's know-how. Combining technology with human potential is how we transform.
Branche
Internet, IT, Telekom
Gründungsjahr
2014
Unternehmensgröße
1-49 Mitarbeiter
Benefits
Erfahre mehr zum DevTeam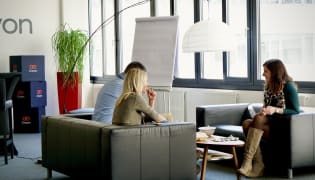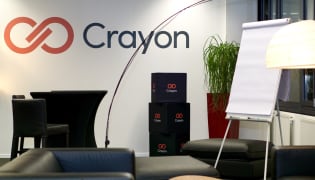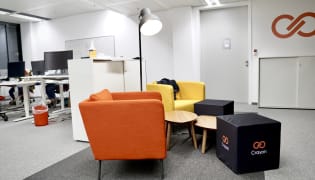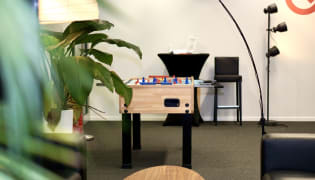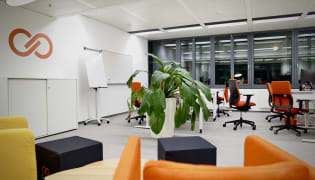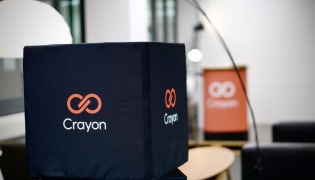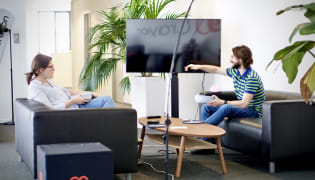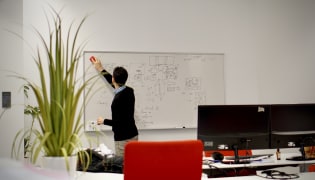 Technology
So coden wir
Coding Kultur
Code Reviews
Style Guide
Automatisierte Tests
Continuous Integration
Code-Metriken
Open Source Contribution
Team
Crayon's AI Centre of Excellence (AI CoE) delivers purpose-build AI powered solutions to some of the world's leading brands. Our practice has deep expertise in the fields of Computer Vision, NLP, Data Insights and Data & AI Platforms.
Our team is an international group of highly talented senior data scientists and data engineers from various educational backgrounds such as computer science, mathematics, physics, biomedicine, statistics and chemical engineering. 80% of them hold a PhD in their respective field of study and having multiple years of industry experience with AI. We provide our customers with end-to-end delivery of tailored AI solutions and Data Platforms that are fit for purpose and generate continuous business value.
Team Sprachen
Deutsch Englisch
Team Verteilung
International, Verteilt
Teamgröße
20+ Mitarbeiter
Entwicklungsprozess
Kanban, Scrum, Test Driven Development
Wir haben zwei Arten von Teams: viele unserer Mitarbeiter arbeiten direkt an unterschiedlichen Kundenprojekten und haben dort ihre jeweiligen Standup-Calls und arbeiten dann gemeinsam mit den Kunden an der Implementierung von KI-Lösungen. Unsere Produktteams arbeiten mit einem SCRUM Prozess und Daily Standups.
Entscheidungen
Technologie
Architekt, Teamleiter, CTO
Konventionen
Team, Projektmanager
Unsere Werte
Integrity – with our actions we show integrity – we are accountable for our actions and inactions
Pace – we are customer-focused and act and execute with urgency
Quality- what we do, we do with excellence and better than anyone else
Agility – We innovate through continuous improvement and adapt quickly – yet purposefully – to change
Karriere
Weiterbildungsmöglichkeiten
🎓 IT-Zertifizierungen
🎓 Teilnahme an Fachkonferenzen
🎓 Teilnahme an Meetups
🎓 Zugang zu Online-Kursen
🎓 Inhouse-Trainings
🎓 Zeit um neue Technologien zu erlernen
Infos zum Bewerbungsprozess
Wie viele Runden gibt es?
3 Runden.
Wann erfährst du, ob du eingeladen wirst?
Innerhalb von zwei Wochen.
Wie wird das erste Bewerbungsgespräch durchgeführt?
Videointerview oder persönlich vor Ort
Wer ist beim ersten Bewerbungsgespräch dabei?
Fachabteilung
Wie beurteilen wir deine technischen Skills?
Whiteboard Interview, Case Study, Direkt im Gespräch
Derzeit gesuchte Berufe
Weitere Berufe
Ansprechpartner