Senior Front End Developer
Technologien und Skills
Deine Rolle im Team
You'll be part of one of our teams formed out of 3 - 5 people, with an end2end delivery responsibility. We strive to achieve this by employing a Continuous Everything approach to our day-to-day activities (also known as GitOps).
You'll be working on our eReceipt solution
You'll get an end2end responsibility from developing, deploying, up to monitoring the software you and the team will create
You'll take care that our documentation is kept relevant and supports us internally and externally
Last but not least, you'll get the chance to shape how the future of our solutions will look like
Aufgaben Verteilung
Unsere Erwartungen an dich
Erfahrung
You stay true to yourself; we strive for a diverse environment where people of every gender are valued and welcomed
You have at least 6 years of fulltime working experience with TypeScript/Javascript and React
You want to develop web solutions in TypeScript
You have experience in developing web interfaces and with UX/UI design
You can effectively communicate abstract ideas and concepts to others
You are allowed to work within the EU Borders, or willing to relocate to Austria
You are, preferably, located in/near Vienna, or within a ±2h timezone difference
You are fluent in English
Das ist dein Arbeitgeber
fiskaly is the leading provider for a cloud-based solution regarding fiscalization in Germany. We are on a mission to make the world a safe and fair place by enabling trusted records. Our team provides a robust and reliable digital signature service to ensure the legitimacy of your receipts, while keeping the solution simple and convenient.
Branche
Internet, IT, Telekom
Gründungsjahr
2019
Unternehmensgröße
1-49 Mitarbeiter
Benefits
💸🚎 Verkehrsmittel-Zuschuss
🎁 Mitarbeitergeschenke
🚌 Gute Anbindung
⏸ Bildungskarenz/Auszeit
⏰ Flexible Arbeitszeiten
🏠 Home Office
🙅‍♂️ No All-In-Verträge
🧳 Relocation Package
🕺 No Dresscode
🎳 Team Events
👨🏻‍🎓 Paten- & Mentor- Programm
🍏 Frisches Obst
☕️ Kaffee, Tee o. Ä
Erfahre mehr zum DevTeam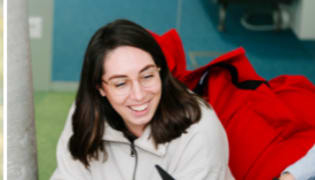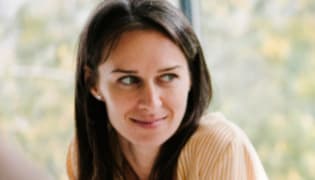 Arbeitsgerät
Zusatz Monitor, Laptop
Work Environment
Separate Räume
Flexible Arbeitszeiten
Keine Kleiderordnung
Home Office
Klimaanlage
Musik am Arbeitsplatz
Stand Desk
Choose your own device
Technology
So coden wir
Coding Kultur
Code Reviews
Pair Programming
Style Guide
Automatisierte Tests
Continuous Integration
Team
Our teams, which include 3 to 7 people, are using a GitOps approach (continuous everything), meaning the team takes care of all the software development aspects (concepts, development, testing, deployment and monitoring of the software they produce). We use agile methodologies like Scrum, Scrumban, Kanban or Shapeup, and try not to fixate on one methodology, but rather combine different methods.
Team Sprachen
Deutsch Englisch
Team Verteilung
National, Nicht Verteilt
Teamgröße
7-19 Mitarbeiter
Entwicklungsprozess
Scrum, Kanban, Kaizen, Lean Software Development, Scrumban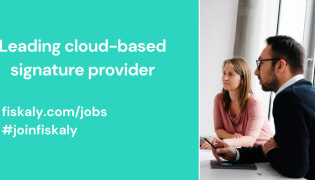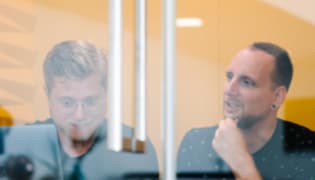 Entscheidungen
Architektur
Teamleiter, CTO
Unsere Werte
Make Safety a Prerequisite
Make People Awesome
Experiment and Learn Rapidly
Deliver Value Continuously
Kollegen
Kostas Plakidas
Software Developer
Warum hast du dich für dieses Team entschieden?
I was looking for an opportunity to enter production after spending some years in the more relaxed and abstract world of academia. So my criteria were that I wanted to do something hands-on and challenging, that would help me advance my skills as a software engineer, and that would hopefully be fun and rewarding as well. I already knew and respected some of the founders of fiskaly, and knew that they were building something really ambitious from practically zero. The company also employed state-of-the-art technologies and concepts, and was obviously not afraid to try out new things and take risks. fiskaly being a relatively young and still small start-up also appealed to me, as this meant working in a more collegial environment with relatively flat hierarchies, where team-work as well as personal initiative were called for. From my interactions with some of the fiskaly team, I also had gained a favourable impression, both as to their skills as to their personalities, and it really looked as, despite the obvious pressure, they were having fun doing it and were supportive of one another.
Worum geht´s in deinem Job?
I am a senior software developer for our German-market fiscalization product (sign DE). My tasks include development and deployment of certain components, assisting other colleagues whenever
required, writing documentation and howtos, and generally trying to disseminate knowledge and awareness of the technical aspects of our product among both the developer team as well as in the rest of the company.
Was gefällt dir besonders an deinem Job?
I am constantly learning and adapting to meet new situations, use new tools (for example, I learned Go, which I really like), and generally I am never bored. Despite the often high pressure ond occasional crisis, the team is always supportive and collegial. There are no 'stupid questions', no taboo topics, ideas and input are welcomed and discussed. There is room and encouragement for one to learn and grow. I really look forward to coming to the office and meeting and working with my colleagues every day. I have the feeling that both the company and its employees are sincerely striving to establish and promote a real team spirit. Some perks, like the monthly breakfast in the office, are really nice. Oh, and the location of our office building right on Mariahilfer Strasse is amazing!
Maxim Skuchilin
Software Developer
Warum hast du dich für dieses Team entschieden?
Ich habe mich für fiskaly entschieden, weil diese Firma neue und nützliche Software herstellt und auch die Möglichkeit bietet, neue Technologien zu erlernen.
Worum geht´s in deinem Job?
In meinem Job beteilige ich mich an der Entwicklung und Testing von Produkten für elektronische Signaturen sowie Lösungen, die es Kunden ermöglichen, unsere Produkte zu nutzen. Außerdem betrachte ich zusammen mit dem Support-Team die Probleme von den Kunden, schlage vor und entwickle die Lösungen, wenn es notwendig ist.
Was gefällt dir besonders an deinem Job?
Mir gefallen die abwechslungsreichen Aufgaben, die Möglichkeit, neue Technologien kennenzulernen, gemütliches Büro und flexible Arbeitszeiten.
Benjamin Falk
Product Owner
Warum hast du dich für dieses Team entschieden?
I saw the potential and chance to get my hands on developing products with cloud-solution in mind. As I wanted to extend my skills and learn things that were unfamiliar to me, I took the chance as I wanted to combine existing knowledge with new skills.
Worum geht´s in deinem Job?
My job as a Technical Product Owner is to define requirements in such a way that they are understood and can be implemented from a technical perspective, making sure of the integrity of our system and to increase the overall quality. I also make sure that the requirements are well understood and work together with my team to create a better understanding of the products.
Was gefällt dir besonders an deinem Job?
The new challenges, the open-mindedness of our team and overall exciting new topics we work on together.
Karriere
Weiterbildungsmöglichkeiten
🎓 Teilnahme an Fachkonferenzen
🎓 IT-Zertifizierungen
🎓 Zugang zu Online-Kursen
🎓 Inhouse-Trainings
🎓 Eigene Fachbibliothek
🎓 Zeit um neue Technologien zu erlernen
Infos zum Bewerbungsprozess
Wie viele Runden gibt es?
2 Runden
Wann erfährst du, ob du eingeladen wirst?
Innerhalb einer Woche
Wie wird das erste Bewerbungsgespräch durchgeführt?
Videointerview oder Persönlich vor Ort
Wer ist beim ersten Bewerbungsgespräch dabei?
HR-Abteilung, Teammitglied
Wie beurteilen wir deine technischen Skills?
Fachliche Arbeitsaufgabe, Case Study, Direkt im Gespräch
Derzeit gesuchte Berufe
Weitere Berufe
Ansprechpartner