Dieser Job ist nicht mehr aktiv.
Technologien und Skills
Mehr Technologien anzeigen
Deine Rolle im Team
Reading & understanding requirements
Developing code
(Unit-)testing
Code review
Troubleshooting
Services worked on are mainly backend services, but the team also support and develops frontend services
Aufgaben Verteilung
Unsere Erwartungen an dich
Erfahrung
A few years of experience in a similar role
Ausbildung
Higher education would be a plus
Das ist dein Arbeitgeber
Welcome to Entain Our journey as Entain began when we evolved from GVC Holdings on 9th December 2020, but our brands have been paving the way and making history since the 1880s. Today, we're one of the world's largest sports betting and gaming entertainment groups – a FTSE 100 company that is home to more than 25 widely recognised brands.
Branche
Internet, IT, Telekom
Sport, Freizeit
Sonstige Branchen
Gründungsjahr
1997
Unternehmensgröße
250+ Mitarbeiter
Benefits
🍰 Mitarbeiterbeteiligung
💰 Mitarbeiterprämie
💵 Bonuszahlungen
🛍 Mitarbeitervergünstigungen
🚌 Gute Anbindung
⏸ Bildungskarenz/Auszeit
⏰ Flexible Arbeitszeiten
🏠 Home Office
🧳 Relocation Package
🕺 No Dresscode
😇 Zeit für ehrenamtliche Tätigkeit
🧘‍♀️ Massage, Yoga o. A.
🏋🏿‍♂️ Fitness Angebote
🎳 Team Events
👩‍⚕️ Betriebsarzt
♿️ Barrierefreiheit
🚲 Fahrradabstellplatz
🧠 Psychische Gesundheitsv.
⚽️ Tischkicker o. Ä.
🥘 Essenszulage
☕️ Kaffee, Tee o. Ä
Du kannst dich nicht mehr bewerben, da dieser Job nicht mehr aktiv ist.
Erfahre mehr zum DevTeam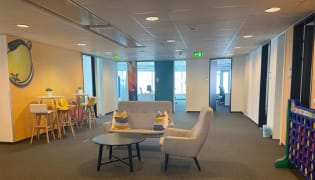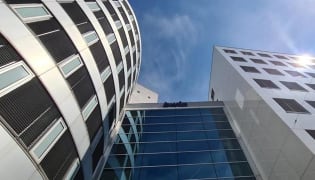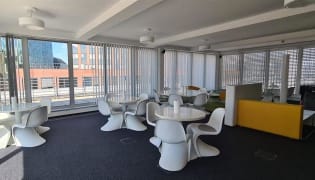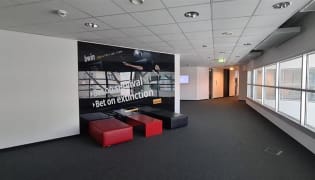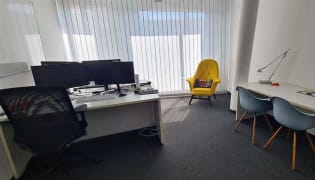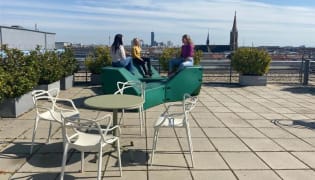 Arbeitsgerät
Desktop, Zusatz Monitor
Work Environment
Separate Räume
Flexible Arbeitszeiten
Keine Kleiderordnung
Home Office
Klimaanlage
Musik am Arbeitsplatz
Technology
So coden wir
Coding Kultur
Code Reviews
Pair Programming
Style Guide
Automatisierte Tests
Continuous Integration
Team
Our sportsbook teams are spread across three international locations and we deliver our sportsbook to our customers in concert with one another. We run over 17 Scrum teams across the organisation, following a bi-weekly sprint cycle with clear goals and deliverables. We release to production as frequently as possible to ensure that the product increments and major updates can be released on a single code.

Our teams consist of developers, tech leads, and QA engineers, who help us to deliver features from inception to production. For each feature, we provide a clear assignment to our Business Analysts who create the stories and requirements. The entire project is managed by a Scrum Master or Delivery Manager who supports the team.
Each quarter we plan all of the features, which are delivered based on high level requirements in close collaboration with our Product and UX teams.

We have a One Sports feature backlog, so each team works on different features over time. At Entain, you will never be bored, with different technical challenges for each team.

All teams are accountable for quality in delivery to production and must ensure that their software is secure, highly available and scalable. This process is supported by our LeanOps teams who manage all applications in production.

Our teams are constantly working on our Sportsbook product, which serves millions of customers around the world. The majority of our work sits with new features, but also on non-functional requirements to ensure that our software is stable, scalable and future-proof.

All our software is all built in-house, so we can change whatever and whenever we want. Our architectural principles are the basis of our success.

We work closely and collaboratively across our different teams to build the best Sportsbook in the world!
Team Sprachen
Deutsch Englisch
Team Verteilung
International, Verteilt
Teamgröße
20+ Mitarbeiter
Entwicklungsprozess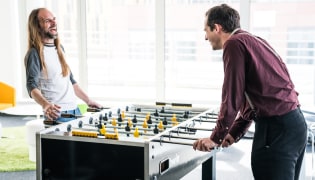 Entscheidungen
Architektur
Teamleiter, Team, Architekt, Developer, Senior Developer
Technologie
Teamleiter, Team, Developer, Senior Developer
Konventionen
Teamleiter, Team, Developer, Senior Developer
Unsere Werte
Move fast and create features that are visible to millions of users
Team spirit
Enjoy what you do
Engineering culture (business = IT and IT = business )
Kollegen
 Sergii  Ponomarenko / P.
Senior Software Engineer
Warum hast du dich für dieses Team entschieden?
I am a Software Engineer at Entain, having joined the business when it was bwin.party. I was always interested in different technologies and wasn't scared to try anything new (front end, mobile, services, interop) – but back end development was always my preference. After more than five years with this team I was positive that it was the right place for me to grow whilst enjoying my work at the same time.

The support of my colleagues and organisational structure motivates me and this team to develop and deliver high value products. If I would have a chance switch to another team, I would say "thanks, but no thanks". All our teams are great, but I feel I am doing the right job for me!
 
Worum geht´s in deinem Job?
As a software engineer, you may think that my daily duties are all about coding, but that is not entirely true. It is more about creation; the creation of some product or functionality that brings ideas to life. Coding is just a small part of the process, in addition to designing, having discussions, modelling, coffee breaks, failing with some ideas and having new one before, finally, success! This is all part of a regular day, where I have the chance to communicate with different people from different departments – like other development teams or even with business teams and customers. This all makes your day interesting and exciting – your job becomes an adventure.
Was gefällt dir besonders an deinem Job?
There are a lot of things that we can talk about, some of them are:
-Interesting projects which allow for creativity
-The possibility to work on projects from beginning to launch
-Meeting up with different people and strong, capable colleagues
Friendly people that have become like family
Marcin  Okon
Lead Software Developer
Warum hast du dich für dieses Team entschieden?
I have always been very passionate about sports, in particular football.
When trying to combine the world of sports and IT, joining Entain was the ideal opportunity for me.
Worum geht´s in deinem Job?
I am a team and tech lead of a full-stack sports betting development team.
My main goal is to ensure that the team can perform as well as possible.
I do this by making sure that we have the right mix of people, ensuring that my team members are able to fully explore their potential and by contributing with my domain knowledge and experience.
Was gefällt dir besonders an deinem Job?
All of our products are built and operated in-house. We own the full technology stack and provide our solutions to internal requestors. Knowing that the delivered work is contributing to the company's success is highly motivating.

Another very motivating aspect is the variety of projects we work on. The sports betting business is a very competitive one. We are always trying to be the best in the industry, so the daily tasks are always very challenging and exciting.
Thomas Rohrer
Senior DevOps Engineer
Warum hast du dich für dieses Team entschieden?
I have spent over 13 years with the company. I worked for 10 years in the Lean Operations team, where I developed my technical skills to a far higher level, as we work with the latest technology stacks in various ways.
I enjoy working on projects with different teams, aligning on complex technical solutions.
Worum geht´s in deinem Job?
and support of solutions. These help us meet the tight deadlines and significantly improve the company time to market value for new features. In addition, I work on servicing and the further development of existing solutions.
Was gefällt dir besonders an deinem Job?
Working with so many cultures, languages and people from different countries. I am really blessed to work with incredible engineers and have the ability to learn new technologies.
 Adelina S.
Senior BI Analyst
Warum hast du dich für dieses Team entschieden?
I work in an international environment, working on exciting features with a very talented, agile team. Teams understand the big picture and how we contribute to it, helping to drive us forward to accomplish our objectives.
Worum geht´s in deinem Job?
I am the link between the business and the technology. I help the development team understand requirements, objectives and vision, supporting initiatives from start to finish. At the same time, I support the business understand timelines, capabilities and the overall impact of specific features on the full gaming offer.
Was gefällt dir besonders an deinem Job?
I like working with the wonderful people here, where we have same objective and aim for the same result. Of course, some other benefits like working from home and flexible schedule come in handy.
Karriere
Perspektiven
Opportunities for personal development are always possible in our company. Be it a change in the area of work or tasks, or advancing to team leader or lead developer.
Weiterbildungsmöglichkeiten
🎓 Teilnahme an Fachkonferenzen
🎓 Zugang zu Online-Kursen
🎓 Inhouse-Trainings
Infos zum Bewerbungsprozess
Wie viele Runden gibt es?
2 Runden.
Wann erfährst du, ob du eingeladen wirst?
Innerhalb einer Woche
Wie wird das erste Bewerbungsgespräch durchgeführt?
Videointerview oder Telefoninterview
Wer ist beim ersten Bewerbungsgespräch dabei?
HR-Abteilung
Wie beurteilen wir deine technischen Skills?
Direkt im Gespräch
Derzeit gesuchte Berufe
Weitere Berufe
Ansprechpartner