Dieser Job ist nicht mehr aktiv.
Senior PHP Back End Developer
Technologien und Skills
Deine Rolle im Team
Tech research & investigations
Prototyping
Migration to new architecture
Maintainance
Aufgaben Verteilung
Das ist dein Arbeitgeber
Walls.io is one of Austria's fastest growing B2B SaaS-companies. Marketing professionals use Walls.io to engage audiences and increase brand awareness with authentic social media content — at events, on displays, and on websites — basically, everywhere they want. Or, as we say: Walls.io is the social wall for everyone! :) We're a multinational team and thrive on diversity. At Walls.io, we're dedicated to sustainable growth and are proud to operate long-term as an independent and profitable business. Our customers include international brands such as Google, Adobe, Amazon, Ferrari, Tomorrowland, Cisco, Dell, ICANN, BMW and many more.
Branche
Internet, IT, Telekom
Werbung, Marketing, PR
Gründungsjahr
2010
Unternehmensgröße
1-49 Mitarbeiter
Benefits
💸🚎 Verkehrsmittel-Zuschuss
🎁 Mitarbeitergeschenke
🛍 Mitarbeitervergünstigungen
🚌 Gute Anbindung
⏸ Bildungskarenz/Auszeit
⏰ Flexible Arbeitszeiten
🙅‍♂️ No All-In-Verträge
🕺 No Dresscode
😇 Zeit für ehrenamtliche Tätigkeit
🎳 Team Events
♿️ Barrierefreiheit
💰 Teambudget zur freien Verfügung
🚲 Fahrradabstellplatz
⚽️ Tischkicker o. Ä.
🤫 Ruheräume
🍏 Frisches Obst
☕️ Kaffee, Tee o. Ä
Du kannst dich nicht mehr bewerben, da dieser Job nicht mehr aktiv ist.
Erfahre mehr zum DevTeam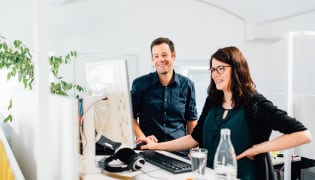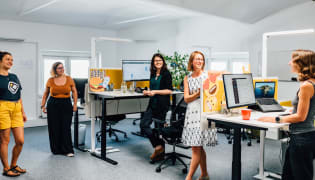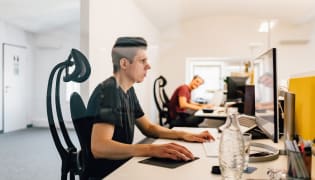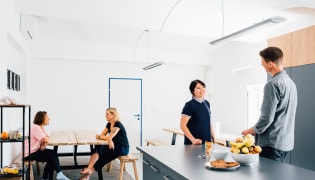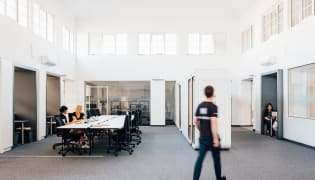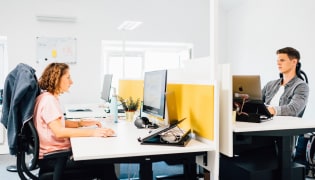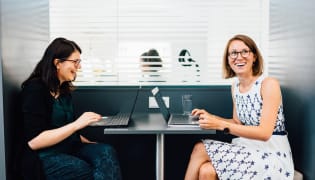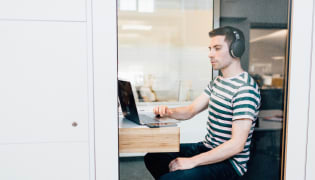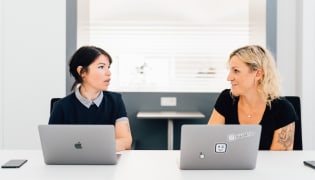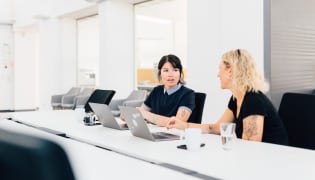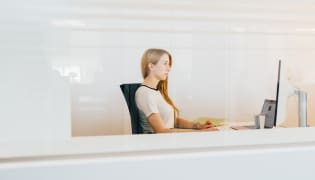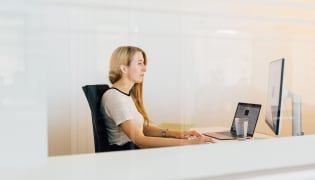 Arbeitsgerät
Zusatz Monitor, Laptop
Work Environment
Open Space
Separate Räume
Flexible Arbeitszeiten
Keine Kleiderordnung
Klimaanlage
Musik am Arbeitsplatz
Stand Desk
Choose your own device
Technology
So coden wir
Coding Kultur
Code Reviews
Pair Programming
Style Guide
Automatisierte Tests
Continuous Integration
Team
We work in cross functional team. Our core team consists of three experienced full stack developers and our devops. The team is further supported by a competent UI freelance designer and a skilled freelance full stack developer.
Team Sprachen
Englisch
Team Verteilung
National, Nicht Verteilt
Teamgröße
7-19 Mitarbeiter
Entwicklungsprozess
Kanban
We are using an customized kanban board. Every Monday we have a kick-off meeting and daily stand- ups at 10am. For the kanban board we use Jira.
Entscheidungen
Architektur
Developer, CTO
Technologie
Developer, CTO
Kollegen
Daniele Colangelo
Lead Full Stack Developer
Warum hast du dich für dieses Team entschieden?
It was a full-stack position and it matched my profile. The offer was good. I am at the company because of the good environment, the friendly atmosphere. Walls.io is an interesting concept/ product, it's a small product with a small team that gives you the opportunity to have a good environment and contribute. Here I have the opportunity to take part in conferences and use the educational budget to learn more.
Worum geht´s in deinem Job?
My responsibility is to develop the product and improve the product with new features. I also help with the design of the architecture and to organize the work with the rest of the team.
Was gefällt dir besonders an deinem Job?
The opportunity to solve riddles/challenges in the way you think in the most effective way. Additionally, we share the office with another software company which allows for knowledge exchange between teams.
Karriere
Perspektiven
Further development is always possible in our company. We expect to be growing significantly as a company in the next three years and therefore expect that new positions such as team-lead will open up. Additionally it is possible to change within one's field of responsibility or area of development.
Weiterbildungsmöglichkeiten
🎓 Teilnahme an Fachkonferenzen
🎓 Teilnahme an Hackathons
🎓 Teilnahme an Meetups
🎓 Zugang zu Online-Kursen
🎓 Inhouse-Trainings
🎓 Zeit um neue Technologien zu erlernen
Infos zum Bewerbungsprozess
Wie viele Runden gibt es?
3 Runden.
Wann erfährst du, ob du eingeladen wirst?
Innerhalb einer Woche
Wie wird das erste Bewerbungsgespräch durchgeführt?
Videointerview oder Persönlich vor Ort
Wer ist beim ersten Bewerbungsgespräch dabei?
HR-Abteilung
Wie beurteilen wir deine technischen Skills?
Fachliche Arbeitsaufgabe, Direkt im Gespräch
Weitere Berufe
Ansprechpartner