Python Back End Developer
Technologien und Skills

Python
Profil

RESTful API
Profil
Deine Rolle im Team
Developing server side applications to communicate with internal and third party data providers using APIs
Engineering and implementation of data structures and database in the internal layer
Ability to build visualization layer and UI on top of the developed modules.
Aufgaben Verteilung
Unsere Erwartungen an dich
Qualifikationen
Nice to have: React, Java Script
Erfahrung
A passion for Software Development
professional experience with Phython, PSQL, Restful API, DevOps Concepts, AWS Server/Sagemaker
Ability to think outside the box and provide creative solutions
Proactive working style as well as a high degree of personal responsibility and motivation
Ausbildung
Completed higher technical education or similar
Das ist dein Arbeitgeber
Pixofarm is a digital solution, which empowers fruit producers worldwide to get the most out of their orchards by providing reliable yield monitoring and forecast data. With these data, they can increase their production and efficiently plan and optimize their operational activities like logistics, packaging, warehousing, sales and marketing. All they need to do is taking pictures of a certain number of apples and trees with their smartphones. We use artificial intelligence, machine learning and image processing technology to accurately detect, measure and count fruits and calculate forecasts.
Branche
Land-, Forstwirtschaft
Gründungsjahr
2019
Unternehmensgröße
1-49 Mitarbeiter
Benefits
Erfahre mehr zum DevTeam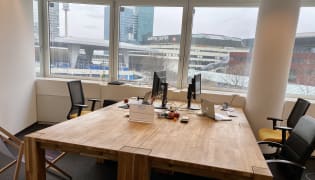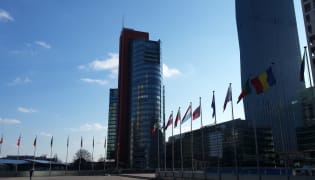 Arbeitsgerät
Laptop, Zusatz Monitor
Work Enviroment
Flexible Arbeitszeiten
Keine Kleiderordnung
Home Office
Klimaanlage
Musik am Arbeitsplatz
Choose your own device
Technology
So coden wir
Coding Kultur
Code Reviews
Pair Programming
Automatisierte Tests
Continuous Integration
Team
We work in cross-functional "Squads": Backend, Frontend, App, Computer vision, Data Science as well as UX/UI. As a team, we regularly have brainstorming sessions to discuss new features and technologies.
Team Sprachen
Englisch
Team Verteilung
Verteilt
Teamgröße
1-6 Mitarbeiter
Entwicklungsprozess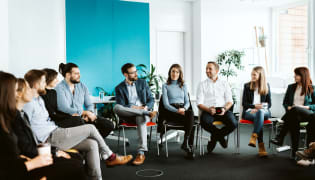 Entscheidungen
Konventionen
Senior Developer, Team
Unsere Werte
Focus on the User and User experience
Disrupting the status-quo by state-of-the art technologies
Creativity
Karriere
Weiterbildungsmöglichkeiten
🎓 Teilnahme an Fachkonferenzen
🎓 Teilnahme an Meetups
🎓 Zugang zu Online-Kursen
Infos zum Bewerbungsprozess
Wie viele Runden gibt es?
3 Runden.
Wie wird das erste Bewerbungsgespräch durchgeführt?
Videointerview
Wer ist beim ersten Bewerbungsgespräch dabei?
HR-Abteilung, Geschäftsführung
Wie beurteilen wir deine technischen Skills?
Case Study
Derzeit gesuchte Berufe
Weitere Berufe
Ansprechpartner