Deine Rolle im Team
Working closely with the other members of our Product Team, you will include QA in their development process.
Providing QA input on design docs before development, and testing new features post-development.
Pairing with software engineers to coach them on how testing works.
Writing manual regression tests for new, and existing features, and working with other software engineers to determine which tests need to be automated.
Working with other QA Engineers to improve the QA activities across the business, and identifying opportunities to improve manual testing efficiency and effectiveness.
Using data analysis to prioritise, and advocate for bugs raised by our users.
Unsere Erwartungen an dich
Erfahrung
4+ years of experience in IT, at least 2 years in the area of QA
You have experience working with end-to-end feature development teams and defining the QA process for your team. This may involve looking at the current development process for each team, identifying opportunities for injecting quality, and advocating for process changes to improve product quality.
You have experience working with engineers, and have a solid understanding of web tech stacks (backend, frontend, and everything in between).
You have a good understanding of what needs to be included in unit, integration, and end to end tests and can coach engineers on what needs to be automated.
You are meticulous in your work, and passionate about testing. You consider every possible scenario during exploratory testing and can spot bugs that others might not notice.
You are a problem solver who is passionate about solving different types of bugs. You are comfortable with using various tools to find out the root causes of issues and have worked with Jira (or other bug reporting tool) to communicate bugs effectively with engineers, PMs, and designers.
Das ist dein Arbeitgeber
Kaleido is a Vienna-based startup specializing in visual AI products. We offer market-leading products in automated background removal for images and videos. Our products remove.bg and unscreen.com, which help 22 million users per month be more productive and creative, were both awarded #1 Product of the Month on ProductHunt. It's our vision to make visual AI accessible for everyone. Our company was founded in 2018, and we currently have around 30 team members from 10+ countries on the team. As a Canva subsidiary, we collaborate with teams all over the globe, with a shared mission of empowering the world to design.
Branche
Internet, IT, Telekom
Gründungsjahr
2018
Unternehmensgröße
1-49 Mitarbeiter
Benefits
Erfahre mehr zum DevTeam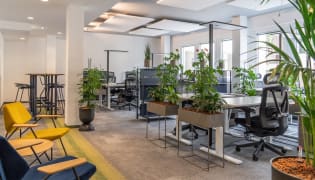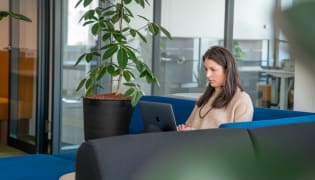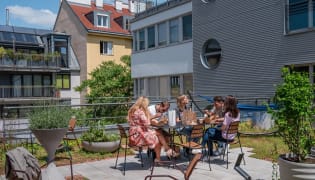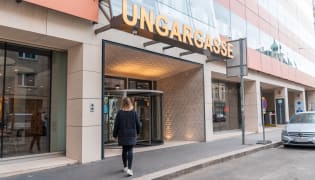 Arbeitsgerät
Zusatz Monitor, Laptop
Work Enviroment
Separate Räume
Flexible Arbeitszeiten
Keine Kleiderordnung
Home Office
Klimaanlage
Musik am Arbeitsplatz
Stand Desk
Choose your own device
Technology
So coden wir
Coding Kultur
Code Reviews
Style Guide
Automatisierte Tests
Continuous Integration
Code-Metriken
Team
Kaleido currently has 2 SCRUM teams.

The AI team is working mainly on image and video background removal and other functionality like artificial object shadows. They are also actively researching the newest technology in the visual AI computing space.

The product team takes care of all the user-facing products like our websites, desktop app, Photoshop plugin, programming samples, libraries, and other internal tools and platforms. A new feature or product is taken through the concept stage with a cross-functional team, then through mockups, visual design, technical design, implementation, testing, and deployment all inside the unit.

We have been running SCRUM since the beginning of 2020 and are using a 2-week sprint rhythm. Every team has its product owner, and we also have a dedicated SCRUM master. We don't do daily standups but instead have a company-wide weekly Monday Standup.

We use GitHub for code management. Recently our DevOps team introduced solid testing, staging, and production deployment pipelines on CircleCI for all our products. Our dependencies are automatically updated via depfu.
Team Sprachen
Englisch
Team Verteilung
National, Nicht Verteilt
Teamgröße
7-19 Mitarbeiter
Entwicklungsprozess
Scrum, Feature-Driven Development, Design Driven Development
Entscheidungen
Architektur
Teamleiter, Senior Developer
Technologie
Senior Developer
Unsere Werte
INNOVATIVE - We make AI accessible.
AGILE - We fail fast.
EMPOWERING - We listen.
TRANSPARENT - We align through transparency.
COLLABORATIVE - We put the team first.
Karriere
Perspektiven
We offer opportunities to work with high-end GPU hardware, which is especially important for training and developing cutting-edge AI systems. At Kaleido, you take responsibility for products used by millions of people worldwide (20 million users per month).

We are growing rapidly and constantly, and we are looking for people who want to make a difference and impact with their work. Since not every process is defined yet, we highly value the input of our employees. We work fast and iteratively in our daily processes and enjoy growing with our challenges - as people and as a company.
Weiterbildungsmöglichkeiten
🎓 Zeit für eigene IT bezogene Projekte
🎓 Teilnahme an Fachkonferenzen
🎓 IT-Zertifizierungen
🎓 Teilnahme an Hackathons
🎓 Teilnahme an Meetups
🎓 Zugang zu Online-Kursen
🎓 Inhouse-Trainings
🎓 Eigene Fachbibliothek
🎓 Zeit um neue Technologien zu erlernen
Infos zum Bewerbungsprozess
Wie viele Runden gibt es?
3 Runden.
Wann erfährst du, ob du eingeladen wirst?
Innerhalb einer Woche.
Wie wird das erste Bewerbungsgespräch durchgeführt?
Videointerview
Wer ist beim ersten Bewerbungsgespräch dabei?
HR-Abteilung
Wie beurteilen wir deine technischen Skills?
Case Study, Direkt im Gespräch
Derzeit gesuchte Berufe
Weitere Berufe
Ansprechpartner