Technologien und Skills
Deine Rolle im Team
Working in a team that designs, implements and delivers complex Android applications for clients in various industries (Java, Android APIs)
Contribute to the technical design, architectural decisions and solutions
Interdisciplinary cooperation with other areas (e.g. UI/UX)
Establish and follow high standards in software quality, testing, and security
Design and implement CI/CD pipelines for testing and delivering applications
Mentor junior software engineers and take care of their education and career development
Unsere Erwartungen an dich
Qualifikationen
Advanced knowledge of Java/Kotlin and the Android SDK stack
Experience in agile software development (Scrum, SAFe, LeSS,…)
International mindset with English as our company language. German is a nice to have
Team player with a passion for new technologies
Erfahrung
3+ years of experience in design and implementation of complex Android applications
Ausbildung
A minimum of a bachelor's degree in computer science or software engineering or equivalent experience
Das ist dein Arbeitgeber
Netcetera is a global software company with cutting-edge IT products and individual digital solutions in the areas of secure digital payment, financial technologies, media, transport, healthcare and insurance. More than 2,000 banks and issuers, and 150.000 merchants rely on the digital payment solutions and globally certified 3-D Secure products of the market leader for payment security. The owner-managed company covers the entire IT lifecycle, from ideation and strategy to implementation and operation. The balanced combination of the latest technologies and proven standards ensures investment security, from large-scale projects to innovative start-ups. Founded in 1996, Netcetera is a holding company with 750 employees and is headquartered in Zurich, Switzerland, with additional locations across Europe, Asia and the Middle East.
Branche
Internet, IT, Telekom
Gründungsjahr
1996
Unternehmensgröße
250+ Mitarbeiter
Benefits
📱 Handy zur Privatnutzung
🎁 Mitarbeitergeschenke
💻 Notebook zur Privatnutzung
🚌 Gute Anbindung
⏸ Bildungskarenz/Auszeit
⏰ Flexible Arbeitszeiten
🏠 Home Office
🏝 Extra Urlaubstage
🙅‍♂️ No All-In-Verträge
🅿️ Mitarbeiterparkplatz
🕺 No Dresscode
🙂 Gesundheitsförderung
🏋🏿‍♂️ Fitness Angebote
🧘‍♀️ Massage, Yoga o. A.
🎳 Team Events
🧠 Psychische Gesundheitsv.
🥘 Essenszulage
🍏 Frisches Obst
☕️ Kaffee, Tee o. Ä
Erfahre mehr zum DevTeam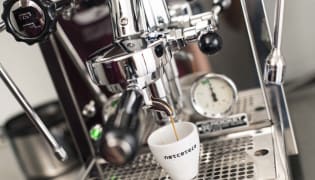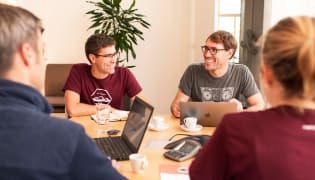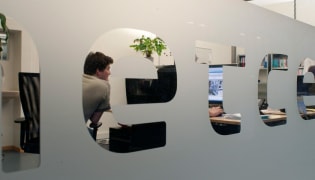 Arbeitsgerät
Laptop, Zusatz Monitor
Work Environment
Open Space
Flexible Arbeitszeiten
Keine Kleiderordnung
Home Office
Klimaanlage
Musik am Arbeitsplatz
Stand Desk
Choose your own device
Technology
So coden wir
Coding Kultur
Code Reviews
Style Guide
Automatisierte Tests
Continuous Integration
Code-Metriken
Team
We use the SAFe Framework by which we organize our Feature Teams and Agile processes. Currently there's a team of around 60 people (mobile/backend developers, DevOps engineers, UX designers, QA engineers, Product Owner and Manager), working on products in the field of "Secure Digital Payment" (Mobile Wallet and Mobile Banking), for our international client base.

A Feature Team consists of around 6 employees and holds the roles that are required for design, development, QA, rollout and operation. "Communities of Practice" make sure that cross-feature topics (iOS, Android, QA, UX, Deployment,…) get treated uniformly in all teams and in the overall system architecture.
Team Sprachen
Deutsch Englisch
Team Verteilung
International, Verteilt
Teamgröße
20+ Mitarbeiter
Entwicklungsprozess
Scrum, Kanban, Scaled Agile Framework
We use Full Scrum with daily Scrum-meetings at 10 am und bi-weekly Sprint-Reviews. We have a physical Scrum-Board as a back-up in our office and use Jira.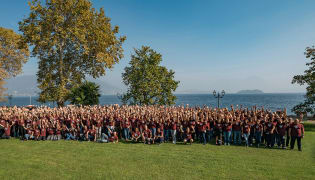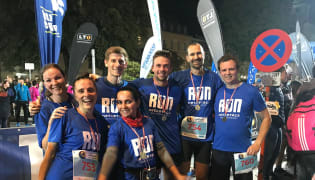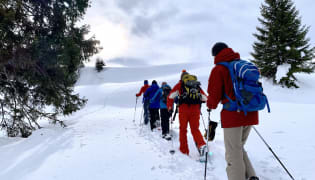 Entscheidungen
Architektur
Architekt, Senior Developer, Scrum Team
Technologie
Architekt, Senior Developer, Scrum Team
Konventionen
Architekt, Senior Developer, Scrum Team
Unsere Werte
Continuous improvement: of products, services, processes and ourselves
Customer satisfaction: creating added value for our customers and exceeding their expectations
Teamwork: flat hierarchies with a focus on cooperation and fast decision making
Innovation: questioning the status-quo, investing in trends and technologies
Kollegen
Kathrin W.
Senior Software Engineer
Warum hast du dich für dieses Team entschieden?
I've been with the company for almost 10 years and started my professional career in the banking/insurance sector. After deciding that I wanted to use more modern technologies, I got the chance to start working for Netcetera. I worked next to my studies of Software Engineering in Hagenberg, which gave me the chance to put my theoretical knowledge into practice and grow together with the company in the mobile payment technology.
Worum geht´s in deinem Job?
I'm working on mobile payment solutions on Android, which enables transaction processing at the point of sale via an Android mobile phone.

My work in an agile environment consists of analyzing functional requirements, developing and implementing technical concepts, ensuring code quality and supporting and coaching colleagues.
Since security is of great importance for mobile payment applications, it is a particular challenge to ensure mobile security and to adapt implementations to the constantly changing conditions.

Since last year I've also taken up the role of a team lead. This is a new challenge and gives me the chance to further develop in our agile company structure.
Was gefällt dir besonders an deinem Job?
I've always appreciated that people's input and ideas are valued and that we're encouraged to develop in our role. The flexibility we are given allows a healthy balance between work and private life.
Niklas M.
Senior Software Engineer
Warum hast du dich für dieses Team entschieden?
The site in Hagenberg was the perfect location for me as I wanted to work close to campus during my studies of Mobile Computing. With my background in the banking sector, the combination of secure digital payment with iOS engineering was immediately appealing to me. I liked the open feedback culture and that I could give input on which projects I wanted to work on.
Worum geht´s in deinem Job?
As iOS Software Engineers we design, implement and deliver complex iOS applications in the secure payment industry. Software quality is essential, and we constantly need to make sure to be up to date with our development tools and security requirements, using the latest available technology.

For me this is not a 9-5 job. I believe that in our profession we need to "live the technology", stay up to date and actively follow the trends and developments. Sharing knowledge is key and I actively do that in my role as team lead, where I mentor my colleagues and help them set and reach their goals.
Was gefällt dir besonders an deinem Job?
I like the flexibility we get at Netcetera. As we are working with teams in different locations and countries, we can easily work remote and structure our own day.

I consider a lot of my colleagues as friends, which makes work fun and it's easy to discuss if there are any issues or if we're stuck with something. We also have great company events like the yearly Snowday!
Magdalena H.
Senior Software Engineer
Warum hast du dich für dieses Team entschieden?
During the last term of my bachelor's degree, I was required to do an internship. As I was also writing my bachelor thesis at this time, I wanted to find a company that could also give me useful insights into the digital payment area. Very soon I started my professional journey with Netcetera and signed a permanent contract still during my internship. I worked part-time while finishing my degree and have now been with the company for about 3 years.
Worum geht´s in deinem Job?
As an Android Developer, I'm part of the Android Mobile Wallet Product Team. I would describe the main part of my work as developing new functionalities and maintaining the already existing ones as well as implementing new features or fixing issues is. One of my other responsibilities is to stay in contact with our integrator project. For instance, to help them with questions about the implementation of some features we provide in the product or to collect issues and answer open questions.
Was gefällt dir besonders an deinem Job?
I'm fond of several things, as for one I'm really happy to be part of the Android Mobile Wallet Team, as we try to help, coach and push each other every day.

I love to learn something new every day. Not only in my daily tasks as a software engineer but also in my personal development. We set out yearly goals which we discuss with our team lead regularly. So we keep grooming existing abilities and are also able to learn new ones.
Karriere
Perspektiven
We support the personal and professional development of our employees and actively encourage this by providing a yearly budget and time to spend on education.

Together with our employees we find career opportunities within our organization. Due our company size and distributed as well as decentralized teams there is a variety of career paths we can offer. There are many different options when it comes to internal development, next to the classical roles of Team Lead or Lead-Developer. A career step within Netcetera can as well mean to take up extended responsibilities within your own area, become an expert in a certain field or even develop in a different geographical location. We encourage open communication and believe that everything is possible with the right attitude and commitment.
Weiterbildungsmöglichkeiten
🎓 Teilnahme an Fachkonferenzen
🎓 IT-Zertifizierungen
🎓 Teilnahme an Hackathons
🎓 Teilnahme an Meetups
🎓 Zugang zu Online-Kursen
🎓 Inhouse-Trainings
🎓 Zeit um neue Technologien zu erlernen
Infos zum Bewerbungsprozess
Wie viele Runden gibt es?
2 Runden
Wann erfährst du, ob du eingeladen wirst?
Innerhalb von zwei Wochen
Wie wird das erste Bewerbungsgespräch durchgeführt?
Videointerview oder Persönlich vor Ort
Wer ist beim ersten Bewerbungsgespräch dabei?
HR-Abteilung, Fachabteilung
Wie beurteilen wir deine technischen Skills?
Direkt im Gespräch
Derzeit gesuchte Berufe
Weitere Berufe
Ansprechpartner