Senior Software Developer
Technologien und Skills
Mehr Technologien anzeigen
Deine Rolle im Team
We are searching for a passionated Developer to join our development team
Design and implement microservices to empower data sharing
Integrate and work on CI/CD pipelines for fast feedback loops and reproduceable builds
Help and empower you team members to build solutions for a real dezentralized system
Joining us as a developer means becoming part of the team and contributing more than "just" code. You will play a key role in the development of our data sharing solution using the latest cutting-edge technologies
Your bigger mission will be to make data management and data sharing as easy as possible for our customers.
Aufgaben Verteilung
Unsere Erwartungen an dich
Qualifikationen
Experience in developing production ready software
You´ve at least heard of DDD (Domain Driven Design), clean code practices and agile development
Motivation to learn new technologies and build a strong team
Erfahrung
Demonstrated ability to think strategically about business, product, and technical challenges.
Knowledge of professional software engineering practices & best practices for the full software development life cycle, including coding standards, code reviews, source control management, build processes, testing, and operations
Ausbildung
You are a passionated developer
Das ist dein Arbeitgeber
Nexyo is an Austrian deep-tech data start-up with the mission to make data management and data sharing as easy as possible. We empower companies to bring into life their data projects and build robust data-driven products. At nexyo we develop the next generation of data knowledge graphs, which allow our customers to have deeper understanding of their internal and external data. It is the foundation for a new way of data sharing practises and contracting for distributed data sources. We thereby utilize state-of-the-art AI and blockchain technologies to solve data-related problems and deliver an easy-to-use product with high trust. Our long-term goal is to build data ecosystems, which bring new insights to the world.
Branche
Internet, IT, Telekom
Gründungsjahr
2020
Unternehmensgröße
1-49 Mitarbeiter
Benefits
🍰 Mitarbeiterbeteiligung
🎁 Mitarbeitergeschenke
🚌 Gute Anbindung
⏰ Flexible Arbeitszeiten
🏠 Home Office
🐕 Tiere willkommen
🕺 No Dresscode
🙂 Gesundheitsförderung
🏋🏿‍♂️ Fitness Angebote
🎳 Team Events
⚽️ Tischkicker o. Ä.
🥪 Snacks, Süßigkeiten
🍏 Frisches Obst
☕️ Kaffee, Tee o. Ä
Erfahre mehr zum DevTeam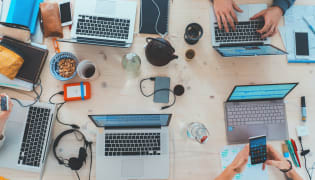 Arbeitsgerät
Zusatz Monitor, Laptop
Work Environment
Flexible Arbeitszeiten
Keine Kleiderordnung
Home Office
Musik am Arbeitsplatz
Choose your own device
Technology
So coden wir
Coding Kultur
Code Reviews
Automatisierte Tests
Continuous Integration
Code-Metriken
Team
We work in a empowered cross-functional team: developers, UX designers and product owners together form the nexyo development team. We are customer-focused and optimize our workflows to iterate quickly and get early feedback. We're looking for people who don't only want to build a great product, but want to help grow a great company together, all-in on our technology, our culture, and our play. We want people who are always willing to learn and constantly seeking to stretch themselves. A strong work ethic and grit is at the core of each team.
Team Sprachen
Deutsch Englisch
Team Verteilung
National, Nicht Verteilt
Teamgröße
1-6 Mitarbeiter
Entwicklungsprozess
Kanban, Feature-Driven Development, Agile Modeling, Test Driven Development
At nexyo, we work in small empowered teams and focus on real problems to solve. Each implementation is extensively tested and documented before it is delivered to the customer. We strive for the fastest possible development cycle by continuously delivering to our customers to get the necessary feedback as early as possible.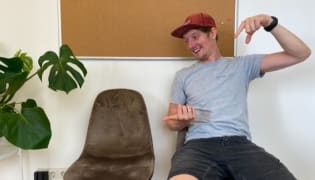 Entscheidungen
Architektur
Team, Senior Developer
Technologie
Team, Senior Developer, Developer
Unsere Werte
Dataeconomie is the new economie
Build data-centric products – We are obsessed about building great products and put data in the middle of all our designs.
Together we are strong
Debate, decide, and commit – Be informed, challenge assumptions and execute together.
We stand together, we develop together and we drink together.
We're bold and optimistic about the future
Kollegen
Sophia K.
Senior Project Manager
Warum hast du dich für dieses Team entschieden?
I am coming from the business field with several years of experience in IT and the cross functional position in the team helped me realise my full potential. One feels very involved in all decision-making processes and have a feeling of the trust with the team. Flexible hours and
loose hierarchical structure definitely contribute to the job satisfaction and the work-life balance.
Worum geht´s in deinem Job?
I am responsible for many projects that require IT and Business thinking combined. I coordinate the customer relationships as well as partner projects. It requires close cooperation with the development team and understanding of the nature of the product.
Was gefällt dir besonders an deinem Job?
My opinion and ideas matter
Karriere
Perspektiven
Joining us as a developer means becoming part of the team and contributing more than "just" code. You will play a key role in the development of our data sharing solution using the latest cutting-edgetechnologies. You will be part of design and architecture decisions and can help shape our product into a market ready solution. In a growing startup environment we offer various perspectives for long-term growth.
Weiterbildungsmöglichkeiten
🎓 Teilnahme an Fachkonferenzen
🎓 Teilnahme an Hackathons
🎓 Teilnahme an Meetups
🎓 Zeit um neue Technologien zu erlernen
Infos zum Bewerbungsprozess
Wie viele Runden gibt es?
2 Runden
Wann erfährst du, ob du eingeladen wirst?
Innerhalb von zwei Wochen
Wie wird das erste Bewerbungsgespräch durchgeführt?
Videointerview
Wer ist beim ersten Bewerbungsgespräch dabei?
Fachabteilung, Teammitglied
Wie beurteilen wir deine technischen Skills?
Whiteboard Interview, Fachliche Arbeitsaufgabe, Direkt im Gespräch
Derzeit gesuchte Berufe
Weitere Berufe
Ansprechpartner