Senior Back End Engineer PHP
Technologien und Skills
Mehr Technologien anzeigen
Deine Rolle im Team
You will be working in the team that is responsible for the platform tools that interface to the billing system - the heart of our Adventure Booking Platform.
You will oversee complex projects and be involved in architectural decisions.
The work environment is agile, focused on delivering value to our customers quickly, breaking down work into smaller chunks that you iterate on quickly.
You will share your knowledge with the broader team on a regular basis, and have opportunities to go beyond, and contribute to the wider community and industry.
Being involved in all stages of the product lifecycle (from brainstorming to design and then implementation).
Working on projects which can include API strategy, improving performance, setting up testing frameworks, etc.
Bringing our platform to the next level.
Working closely with our management and tech team.
Aufgaben Verteilung
Unsere Erwartungen an dich
Qualifikationen
Good verbal and written English communication skills.
Erfahrung
Professional, enterprise-level experience with software on the LAMP stack.
Worked with multiple MVC frameworks, such as Symfony, Laravel and CodeIgniter.
Experience designing and consuming APIs.
Experience with microservices.
Experience with RDBMS (schema design, indices, caching).
Experience with automation (automated testing, unit tests, CodeCeption, Behat/Gherkin).
Experience with Continuous Integration and Continuous Deployment.
Solved performance problems and architectural challenges and basic understanding of fundamental design principles of a scalable application.
Das ist dein Arbeitgeber
TourRadar is a Series D, venture-backed Adventure Booking Platform disrupting a $200 billion industry. Revolutionizing how multi-day adventures are booked, we provide Operators with a platform that helps them manage, market, and sell their organized adventures to travellers directly (B2C) or via distribution partners (B2B2C) worldwide.
Branche
Gastgewerbe, Tourismus
Gründungsjahr
2010
Unternehmensgröße
50-249 Mitarbeiter
Benefits
💵 Bonuszahlungen
👴🏻 Betr. Altersvorsorge
🚌 Gute Anbindung
⏸ Bildungskarenz/Auszeit
⏰ Flexible Arbeitszeiten
🏠 Home Office
🐕 Tiere willkommen
🧳 Relocation Package
🕺 No Dresscode
⚽️ Tischkicker o. Ä.
🎳 Team Events
🙂 Gesundheitsförderung
👩‍⚕️ Betriebsarzt
♿️ Barrierefreiheit
💰 Teambudget zur freien Verfügung
🚲 Fahrradabstellplatz
🧠 Psychische Gesundheitsv.
👨🏻‍🎓 Paten- & Mentor- Programm
🥪 Snacks, Süßigkeiten
☕️ Kaffee, Tee o. Ä
Erfahre mehr zum DevTeam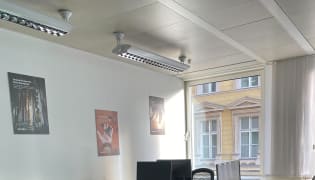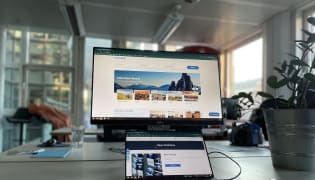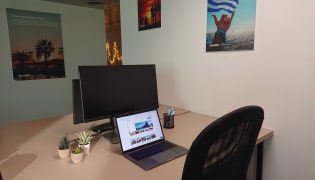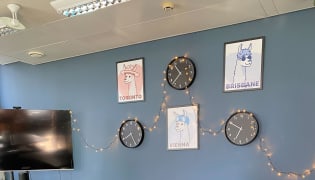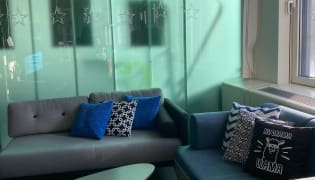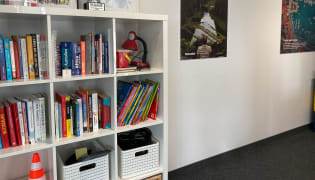 Arbeitsgerät
Laptop, Zusatz Monitor
Work Environment
Open Space
Flexible Arbeitszeiten
Keine Kleiderordnung
Home Office
Klimaanlage
Musik am Arbeitsplatz
Stand Desk
Choose your own device
Technology
So coden wir
Coding Kultur
Code Reviews
Style Guide
Automatisierte Tests
Continuous Integration
Code-Metriken
Team
We are structured in 4 main pillars: Marketplace / Distribution / Supply / Plattform. Each team consists of Software Engineers, a Team Lead, a Product Owner, and one or more QA Engineers who contribute to the goals of each pillar. In addition to that, the Foundation and Business Intelligence teams are supporting all functions. Currently, the Engineering Department has 25+ team members, with the majority based in Vienna and part of the team working fully remote.
Team Sprachen
Englisch
Team Verteilung
Verteilt
Teamgröße
20+ Mitarbeiter
Entwicklungsprozess
Scrum, Kanban, Test Driven Development
We work in 2 weeks sprint cycles. We use Jira boards to guide us in the daily stand-ups.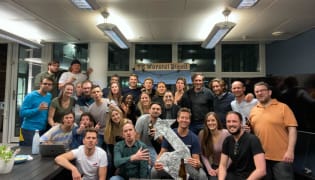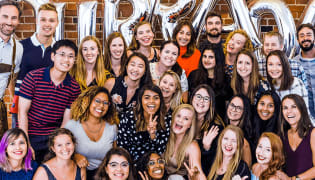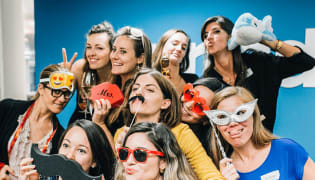 Entscheidungen
Architektur
Teamleiter, Senior Developer, Projektmanager
Technologie
Teamleiter, Architekt, Senior Developer
Unsere Werte
Customer comes first
Embrace the growth mindset
Keep traveling
Honesty above everything
Kollegen
Martin P.
Senior Data Engineer
Warum hast du dich für dieses Team entschieden?
I enjoy working in a highly motivated team with flat hierarchies, where you can implement new ideas quickly. Team mates are from nationalities all around the world. I appreciate the respectful, relaxed and amicable atmosphere between co-workers, a very good failure culture, and - last but not least - the flexible working hours and possibility to work from home.

Worum geht´s in deinem Job?
My main responsibility is about setting up and maintaining all sorts of data processing automations. We are collecting data from many different sources and process it to be used in our reporting and analytics tools, always keeping an eye on performance and security. This involves also setting up the required compute infrastructure using IaC (infrastructure as code).
Was gefällt dir besonders an deinem Job?
- Working with very talented people from all over the world and having fun while doing it
- Being responsible for a project from beginning to launch
- Working in a fast-moving environment and learning something new every day

Tomi T.
Front End Developer
Warum hast du dich für dieses Team entschieden?
I would call TourRadar a veteran startup. The team managed to retain an exciting working atmosphere, while being mindful of delayed gratification and building for long-term goals. Team is diverse in culture and talent, which makes for a casual, yet productive environment. No opinion is neglected and no member is deprived of opportunity to contribute, speak up or even lead projects. Even after three years at the company I'm still excited to show up for work.
Worum geht´s in deinem Job?
I'm a fronted engineer at TourRadar, responsible for maintenance and implementation of features all across the funnel. My main goal is to find a perfect balance between website performance and user experience. Being involved in the whole customer journey I have an amazing opportunity to work across multiple technical domains, alongside talented backend engineers and designers.
Was gefällt dir besonders an deinem Job?
Flexible hours—I'm the master of my own schedule, which gives me the ability to focus on my interests outside work. Brainstorming sessions which look more like friendly banter than corporate think-tank. Coming up with new ideas and having freedom to execute them.
Warum hast du dich für dieses Team entschieden?
For me my job is my passion. I spend 1/3 every day working. This means I need to do something significant and something which I like, to not burn out or lose the passion. I liked the idea, I liked the product, I wanted to be part of it. Back in the days I saw a good opportunity for my career if I chose TourRadar and I was sure I would have a lot of fun along the way.
Worum geht´s in deinem Job?
I am the backend engineer here at TourRadar, my responsibilities include development and support of existing services and the main website. Automated testing, high load testing, documentation and monitoring help me and the team be sure that we can continuously deploy our code.
Was gefällt dir besonders an deinem Job?
After almost 3 years in the company I still find things which challenge me, projects when I look at which I have the same feeling as back in the days - I don't know where to start. But then documentation and the team is there to help and support. If I break something I know that I am covered and won't be blamed.
Karriere
Perspektiven
Opportunities for further development and promotion are always given to us. Whether it's a change within the area of responsibility, or promotion from employee to team leader or lead developer - with the right commitment, anything is possible with us!
Weiterbildungsmöglichkeiten
🎓 Zeit für eigene IT bezogene Projekte
🎓 Teilnahme an Fachkonferenzen
🎓 IT-Zertifizierungen
🎓 Teilnahme an Hackathons
🎓 Teilnahme an Meetups
🎓 Zugang zu Online-Kursen
🎓 Inhouse-Trainings
Infos zum Bewerbungsprozess
Wie viele Runden gibt es?
3 Runden
Wann erfährst du, ob du eingeladen wirst?
Innerhalb einer Woche
Wie wird das erste Bewerbungsgespräch durchgeführt?
Videointerview
Wer ist beim ersten Bewerbungsgespräch dabei?
HR-Abteilung
Wie beurteilen wir deine technischen Skills?
Fachliche Arbeitsaufgabe, Case Study, Direkt im Gespräch
Derzeit gesuchte Berufe
Weitere Berufe
Ansprechpartner