Junior Front End Developer
Technologien und Skills
Mehr Technologien anzeigen
Deine Rolle im Team
You are passionate about Front-end Development!
You create an appealing front end for our AI featuring Video Manager
You realize your unconventional and clever ideas
You collaborate closely with your Developer colleagues and Product Owner Team
Aufgaben Verteilung
Unsere Erwartungen an dich
Erfahrung
You have good knowledge in JavaScript, TypeScript, HTML and CSS
You have experience with frameworks like Vue.js, Nuxt.js, React, Next.js etc.
You have experience with Node, Yarn, TailwindCSS, PM2, and Microfrontend Architectures
Experience with Design-Handoff-Tools (i.e. Zeplin, Sketch, Figma) is a plus
Das ist dein Arbeitgeber
Our high-performance live streaming, Video on Demand and Video Intelligence platform offers a comprehensive range of services and benefits for the professional use of digital video. Streamdiver is a 100% Austrian-developed and easy to integrate software-as-a-service solution that can be adapted to all use cases. Since both software and infrastructure were designed and created from a single mold, Streamdiver is distinguished by a compelling and intuitive user experience. Accordingly, our product stands for a simple, intelligent, controlled and structured utilization of the super medium video. For organizations and companies Streamdiver thus represents a professional and affordable alternative, where security and data protection are not just an afterthought.
Branche
Internet, IT, Telekom
Gründungsjahr
2018
Unternehmensgröße
1-49 Mitarbeiter
Benefits
👴🏻 Betr. Altersvorsorge
📱 Handy zur Privatnutzung
🎁 Mitarbeitergeschenke
💻 Notebook zur Privatnutzung
🚌 Gute Anbindung
⏰ Flexible Arbeitszeiten
🏠 Home Office
🙅‍♂️ No All-In-Verträge
🅿️ Mitarbeiterparkplatz
🕺 No Dresscode
♿️ Barrierefreiheit
🍏 Frisches Obst
☕️ Kaffee, Tee o. Ä
Erfahre mehr zum DevTeam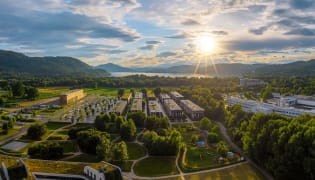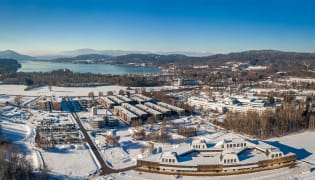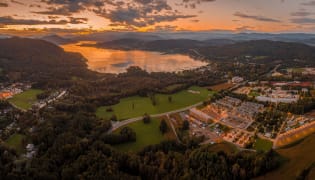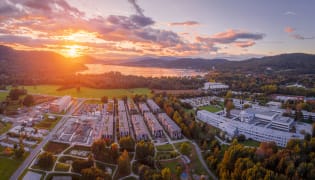 Arbeitsgerät
Zusatz Monitor, Laptop, Desktop
Work Environment
Flexible Arbeitszeiten
Keine Kleiderordnung
Home Office
Klimaanlage
Musik am Arbeitsplatz
Technology
So coden wir
Coding Kultur
Code Reviews
Style Guide
Automatisierte Tests
Continuous Integration
Code-Metriken
Team
Our tech team consists of a diverse mix of developers with a wide variety of backgrounds and expertise. It is divided into our Core Dev Team, Frontend Dev Team and AI Dev Team, which work closely together. Quality and efficiency are important to us, and communication is both straightforward and respectful. We hold daily Scrum meetings (max.15 min), a weekly kind of Town Hall meeting (30 min) and the Scrum Retrospective every 3 weeks (1,5h).

As a team, we are creative together, solve our problems together, and go the extra mile together!


Team Sprachen
Deutsch Englisch
Team Verteilung
International, Verteilt
Teamgröße
7-19 Mitarbeiter
Entwicklungsprozess
Kanban, Domain-Driven Design
Entscheidungen
Architektur
Team, Senior Developer
Technologie
Team, Senior Developer, CTO
Konventionen
Senior Developer
Unsere Werte
Give it your best
Be creative
Love what you do
Kollegen
Warum hast du dich für dieses Team entschieden?
Bereits im ersten Gespräch machten die Kollegen einen sehr sympathischen und motivierten Eindruck auf mich. Der Ansatz im Team zusammenzuarbeiten und gemeinsam etwas zu erreichen, war zu spüren. Diesen Eindruck würde ich auch heute noch, nach mehr als zwei Jahren im Unternehmen, bestätigen.
Worum geht´s in deinem Job?
Wir entwickeln eine Plattform, auf der Videos strukturiert und vor allem auffindbar abgelegt und mit Streaming-Technologien live oder On-Demand öffentlich oder an eingeschränkte Personenkreise ausgespielt werden können. Ein wichtiger Punkt dabei ist die Einhaltung der Datenschutzrechtlichen Vorgaben der EU.
In meinem Bereich geht es insbesondere darum die Inhalte der Videos durch Nutzung diverser KI -Technologien aufzuschlüsseln und so Videos durchsuchbar zu machen.
Was gefällt dir besonders an deinem Job?
Ich arbeite an neuen und innovativen Technologien, was jeden Tag neue Herausforderungen bietet. Man lernt ständig etwas Neues dazu, was den Job sehr abwechslungsreich macht. Das ist ideal für einen höchst neugierigen und ehrgeizigen Menschen wie mich.
Andreas
Software Developer
Warum hast du dich für dieses Team entschieden?
Ich habe eine große Affinität für Netzwerktechnik, sowie für Video und Audiostreamingsysteme, der Job war quasi wie gemacht für mich.
Worum geht´s in deinem Job?
Ich bin dafür verantwortlich neue Systeme rund um das Thema Videostreaming und unser Kernprodukt zu entwickeln und einzuführen.
Was gefällt dir besonders an deinem Job?
Die freie Zeiteinteilung sowie meinen Arbeitsalltag frei gestalten zu können.
Karriere
Weiterbildungsmöglichkeiten
🎓 Teilnahme an Fachkonferenzen
🎓 Teilnahme an Meetups
🎓 Zugang zu Online-Kursen
🎓 Inhouse-Trainings
Infos zum Bewerbungsprozess
Wie viele Runden gibt es?
3 Runden.
Wann erfährst du, ob du eingeladen wirst?
Innerhalb einer Woche
Wie wird das erste Bewerbungsgespräch durchgeführt?
Videointerview oder Telefoninterview
Wer ist beim ersten Bewerbungsgespräch dabei?
HR-Abteilung
Wie beurteilen wir deine technischen Skills?
Fachliche Arbeitsaufgabe, Direkt im Gespräch
Derzeit gesuchte Berufe
Weitere Berufe
Ansprechpartner