Hardware Engineer e-mobility
Technologien und Skills
Deine Rolle im Team
Evaluation and implementation of safety-specific requirements in the context of development projects in the field of energy management (charger, DC-DC converter) for vehicles with electric powertrain.
You are in regular exchange with the international development team and specific departments (system/hardware/software) in order to derive and implement requirements for functional safety in the field of hardware.
You create and link HW requirements and HW safety requirements to the system/customer requirements in DOORS, furthermore the coordination of the HSI (hardware-software-interface document) is your responsibility. You are also responsible for the design of hardware FuSi concept and its tests and provide input for FMEA and FMEDA for all hardware components.
Unsere Erwartungen an dich
Qualifikationen
You are determined, flexible, resilient and are characterized by a communicative and responsible way of working
very good German and English skills (A or minimum B Level)
Erfahrung
You have knowledge in the field of electronic circuits and power electronics, technical standards (e.g.ISO26262, IEC 61508, ISO 13849), and you are familiar with development methods FMEA, FMEDA and DOORS.
Ausbildung
Completed technical studies (focus on electrical engineering, industrial electronics, mechatronics, physics), completed higher technical college with a corresponding focus or comparable qualification
Das ist dein Arbeitgeber
Wir machen aus Visionen Wirklichkeit. Bei Bosch gestalten wir Zukunft mit hochwertigen Technologien und Dienstleistungen, die Begeisterung wecken und das Leben der Menschen verbessern. Unsere Geschäftsfelder sind so vielfältig wie unsere Bosch-Teams auf der ganzen Welt – ihre Kreativität ist der Schlüssel zur Innovation im vernetzten Zuhause, der Mobilität und der Industrie 4.0. Unsere Verantwortung geht weit darüber hinaus. Wir sind börsenunabhängig und dem Zweck der Robert Bosch Stiftung verpflichtet; von unserem Erfolg profitieren unmittelbar Gesellschaft, Umwelt und nachfolgende Generationen. Unser Versprechen an dich steht felsenfest: Wir wachsen gemeinsam, haben Freude an unserer Arbeit und inspirieren uns gegenseitig. Werde ein Teil davon und erlebe mit uns einzigartige Bosch-Momente. Work #LikeABosch
Branche
Elektronik, Automatisation
Fahrzeugbau, Zulieferer
Internet, IT, Telekom
Unternehmensgröße
250+ Mitarbeiter
Benefits
💸🚎 Verkehrsmittel-Zuschuss
🚙 Firmenauto
👴🏻 Betr. Altersvorsorge
📱 Handy zur Privatnutzung
🛍 Mitarbeitervergünstigungen
💻 Notebook zur Privatnutzung
⏰ Flexible Arbeitszeiten
🚌 Gute Anbindung
⏸ Bildungskarenz/Auszeit
🏠 Home Office
🅿️ Mitarbeiterparkplatz
🙅‍♂️ No All-In-Verträge
👨🏻‍🎓 Paten- & Mentor- Programm
🙂 Gesundheitsförderung
🏋🏿‍♂️ Fitness Angebote
🎳 Team Events
👩‍⚕️ Betriebsarzt
♿️ Barrierefreiheit
🍽 Kantine/Betriebsrestaurant
🥘 Essenszulage
Erfahre mehr zum DevTeam
Technology
Team
Vielfalt ist unser Vorteil!

Wir arbeiten seit Jahren daran, unsere Vielfalt zur Sicherung des Unternehmenserfolgs einzusetzen, dabei alle Mitarbeiterinnen und Mitarbeiter zu aktivieren und einzubeziehen – und allem voran eine Unternehmenskultur zu gestalten, die eine wertschätzende Umgebung schafft. Diese beinhaltet auch eine Arbeits- und Führungskultur, in der wir alle authentisch sein dürfen – und sollen! Wir haben in den letzten Jahren bereits einiges geschafft, umso mehr arbeiten wir weiter daran, das Bewusstsein weiter zu schärfen, Haltungen und Einstellungen kontinuierlich zu hinterfragen und bedarfsgerecht anzupassen. Dann profitieren wir alle, denn: Vielfalt ist unser Vorteil!

Mehr Informationen findest du unter: www.bosch.at/news-and-stories/diversity-all-inclusive/
Entwicklungsprozess
Wir wissen noch nicht, welche Karriere du planst. Aber wir wissen, dass du bei uns den passenden Einstieg dafür findest. Erfahre hier mehr über deine individuellen Einstiegsmöglichkeiten.

Mehr Informationen findest du unter: www.bosch.at/karriere/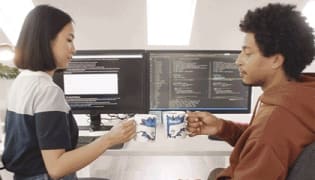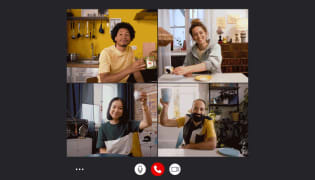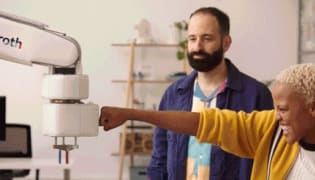 Karriere
Infos zum Bewerbungsprozess
Derzeit gesuchte Berufe
Weitere Berufe