Senior Front End Engineer
Technologien und Skills
Deine Rolle im Team
Refine, design and implement PoolParty product features with the scrum team
Responsible for ensuring maintainable and scalable code for robustness and reliability
Write and maintain unit tests so that quality is maintained and adhered to functional requirements
Peer-reviewing code from team members
Participate in Product Backlog Refinement sessions to formulate user stories by clarifying the technical details
Mentoring developers and guiding them towards best development practices
Develops demos, prototypes and PoCs (if needed)
Aufgaben Verteilung
Unsere Erwartungen an dich
Erfahrung
University degree in computer science OR adequate working experience as a Frontend Engineer
3 years+ of work experience as a Frontend Engineer
Web technologies knowledge (JavaScript, TypeScript, HTML, CSS)
Web technologies knowledge (JavaScript, TypeScript, HTML, CSS)
Good knowledge of React
Understanding and knowledge about Web Security, Testing Web Applications (Unit tests, E2E tests)
Experience working with scrum methodologies is an advantage (but no a prerequisite)
Passion to write clean code
Fluent in English
Passion for UI-UX, graphic / interaction design is a plus
Ausbildung
University degree in computer science OR adequate working experience as a Frontend Engineer
Das ist dein Arbeitgeber
Founded in 2004, the Semantic Web Company is the vendor of PoolParty Semantic Suite and was repeatedly named in KMWorld's prestigious list of 100 Companies that matter in Knowledge Management. As a leading provider of graph-based metadata, search and analysis solutions, Semantic Web Company supports its customers in the development and implementation of enterprise knowledge graphs, in the extraction of useful knowledge from large data sets, and in the integration and linking of structured and unstructured data.
Branche
Internet, IT, Telekom
Medien, Verlagswesen
Wissenschaft, Forschung
Gründungsjahr
2004
Unternehmensgröße
50-249 Mitarbeiter
Benefits
🎁 Mitarbeitergeschenke
🚌 Gute Anbindung
⏰ Flexible Arbeitszeiten
🏠 Home Office
🙅‍♂️ No All-In-Verträge
🧳 Relocation Package
🕺 No Dresscode
🙂 Gesundheitsförderung
🎳 Team Events
♿️ Barrierefreiheit
💰 Teambudget zur freien Verfügung
🚲 Fahrradabstellplatz
🎮 Gaming Room
👨🏻‍🎓 Paten- & Mentor- Programm
🤫 Ruheräume
🍏 Frisches Obst
🥪 Snacks, Süßigkeiten
☕️ Kaffee, Tee o. Ä
Erfahre mehr zum DevTeam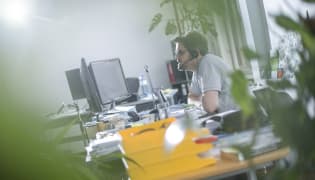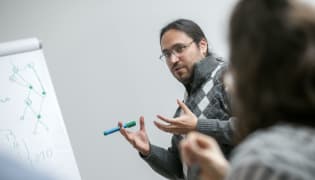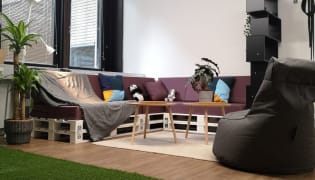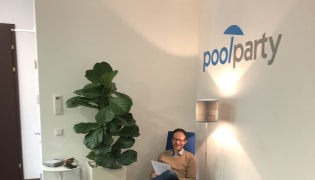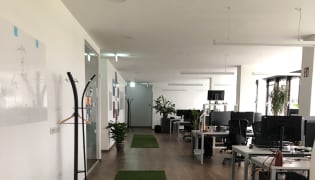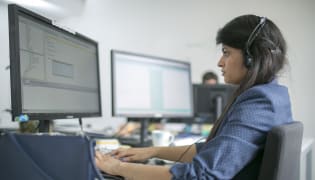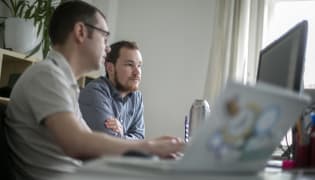 Arbeitsgerät
Laptop, Zusatz Monitor
Work Environment
Open Space
Separate Räume
Flexible Arbeitszeiten
Keine Kleiderordnung
Home Office
Klimaanlage
Musik am Arbeitsplatz
Stand Desk
Choose your own device
Technology
So coden wir
Coding Kultur
Code Reviews
Pair Programming
Automatisierte Tests
Continuous Integration
Team
We are working in cross-functional feature teams (https://less.works/less/structure/feature-teams). We have experts for different roles, like Frontend, Backend and Test Engineer, DevOps and UI/UX Designer, but everyone can choose to expand to full-stack and explore different career paths. We currently have two feature teams sitting in the same place and together with Scrum Master and Product Owner (open-space office). We work with 2 weeks sprints, having regular backlog refinements, sprint reviews and retrospectives and daily scrums. Both teams work on the PoolParty product suite on components like knowledge modeling, reasoning, NLP, semantic search and recommendation and machine learning.
Team Sprachen
Englisch
Team Verteilung
National, Nicht Verteilt
Teamgröße
7-19 Mitarbeiter
Entwicklungsprozess
Scrum, Behavior Driven Development
We are using LeSS (https://less.works/) with two feature teams. Daily scrums are at 12:00. The sprints are two weeks and we do sprint reviews, product backlog refinements and retrospectives. We have a physical sprint scrum board and use JIRA for backlog management.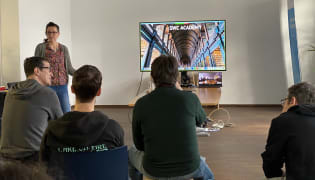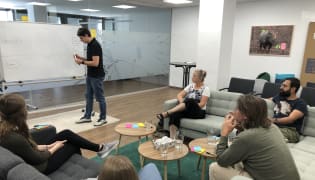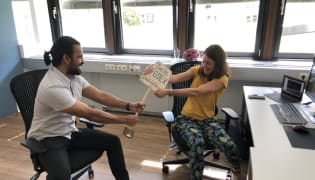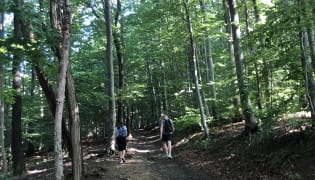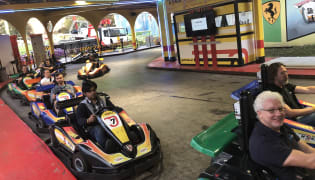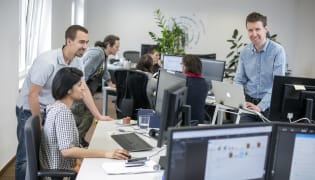 Entscheidungen
Technologie
CTO, Scrum Team
Unsere Werte
Agile environment with personal development
Innovative product
Friendly and supportive environment
Open feedback culture where people have voice
Kollegen
Patrick
Front End Engineer
Warum hast du dich für dieses Team entschieden?
My motivation to apply for the job were mostly driven by two sentiments:
First, naturally, I wanted to find a new and solid job for my profession - Frontend software development.
Secondly, I wanted to throw my fears out of the window and simply apply and see what would happen.
Why fears? Because I had only a couple of years of experience and the business core of SWC was extremely intimidating. Still I applied and thought "well, might be an opportunity to enter some interesting area, gain experience and learn something new"
Worum geht´s in deinem Job?
I went from pure front-end development to product designer, so my current responsibility is conducting user tests, doing design research, designing user interfaces, designing interactions, leading design and design thinking workshops, assisting the development team with user-interface and user-experience related questions before, during and after the development of a feature, coordinating efforts and directions with our product owner, and probably some more things that I've forgotten right now.
Was gefällt dir besonders an deinem Job?
There is tremendous potential to turn a highly complex and complicated topic, and the software we build around it, into something tangible, understandable, usable and sometimes maybe even delightful, which people like to use. The nature of our business and the complex topics we deal with, can easily scare customers and/or their users. So it's a huge opportunity (and challenge) to take what we have and turn it into something that does not scare people away but instead maybe makes them curious and ultimately makes them feel empowered and productive, if we design and build everything right.
Lavinia
Software Engineer
Warum hast du dich für dieses Team entschieden?
The main reason why I decided to apply at SWC is having some experience with the languages and technologies being used, thus I felt competent enough to bring value to the team and help them grow as a company. Also, I felt that I would have opportunities to expand my knowledge as a software engineer and get more experience in a multi-cultural team.
Worum geht´s in deinem Job?
I am a Java Software Engineer, which means I am a backend developer and my job is to help PoolParty grow and improve by either fixing bugs, or implementing new features together with my teammates.
Was gefällt dir besonders an deinem Job?
There are many things that I like about my job, but if I had to choose one, it would be the fact that I have the freedom to choose my tasks. There's a lot of individual work, but the chance of pair programming is present, which is useful when gaining knowledge.
Warum hast du dich für dieses Team entschieden?
I always look at three things before I start working with any company.
1. Technology, on which company is working.
2. working environment in the company and
3. Learning
I have chosen SWC as my workplace because I really like the technology on which SWC is working and the way the company is involved with multiple innovative and research projects. I would say the best working environment I have seen here. Especially the management and colleagues are very supportive and helpful.
The company always encourages employees to continue with learnings either by some specific training or interdepartmental knowledge sharing.
Worum geht´s in deinem Job?
I am working as a QA in SWC
Was gefällt dir besonders an deinem Job?
- Freedom ability to try new ideas.
- Bringing my vision to improve the quality of the application and resolving the issue.
Konstantin
Software Engineer
Warum hast du dich für dieses Team entschieden?
It was a good opportunity to combine what I basically wanted to do: programming and AI. I studied computer science as a bachelor, and some time afterwards I started my master studies in cognitive science. Soon after the studies I got back to programming but intimately I have been driven by the idea to work in both fields simultaneously. And the opportunity in SWC was very close to that. The other thing was the city itself. Living and working in Vienna seemed to me like a privilege.
Worum geht´s in deinem Job?
Maintaining and developing the product. And the product is a middleware (web information system) used for transforming the client's data into knowledge graphs for better usage. I work on feature(s) development and bug-fixing. As a java software engineer I'm more focused on the backend side of the product. The work itself is sometimes quite challenging but also fun and interesting. And that's not all. As part of a development team I'm involved in the product refinement (bringing ideas about the new features).
Was gefällt dir besonders an deinem Job?
The possibility to work with different people on different features and projects. And naturally the things that come with it: knowledge sharing, new experiences and personal fulfillment. It is much more dynamic compared to what I used to do before. Also, I like the team work, the meetups and the workshops.
Christian
Product Manager
Warum hast du dich für dieses Team entschieden?
What attracted me was the prospect to working for a young and thriving company that is still growing and evolving, and being able to make an impact here. Also, the industry this company is operating in is moving fast and I like the idea of having our own product with which we compete in the global market.
Worum geht´s in deinem Job?
I am a technical product manager and I lead the development of one of our product lines. This involves a lot of talking to customers, users and the colleagues that work with our product in-house to understand where we need to improve and what new features we should develop. All this input is converted into a strategy and development plan and I help the product development team to break the requests down into sizeable chunks we can release.
Was gefällt dir besonders an deinem Job?
The mixture of technical, creative, analytical and people work. That I am in the position to influence and shape the development of an exciting software product. And that I am doing this together with a great group of people.
Karriere
Perspektiven
There are different possibilities within the company, all it takes is your self-awareness of where you want to go, commitment, a good knowledge of our sometimes complex environment :) and the possibilities within the company. For this we have dedicated yearly talks about your development, which serves for talking about your ideas, wishes, skills, interests, possibilities within the company, and also it is a place to define your development goals with specific development activities that would serve achieving those goals. There are regular coffee talks about the progress and changes.
3 times a year you also have the opportunity to experiment with your ideas, on our radical experimentation days, where you can take a whole day to work just on your ideas or testing out new things.
Infos zum Bewerbungsprozess
Wie viele Runden gibt es?
2 Runden
Wann erfährst du, ob du eingeladen wirst?
Innerhalb von zwei Wochen
Derzeit gesuchte Berufe
Weitere Berufe
Ansprechpartner