Technologien und Skills
Deine Rolle im Team
Develop and maintain our frontend and backend of our VR training distribution platform
Develop and maintain third party integrations (e.g. in learning management systems)
Develop and maintain our Simulator analytics service
Maintain and enhance our CI/CD pipeline
Unsere Erwartungen an dich
Qualifikationen
3+ years of experience in full stack web development
Professional experience with designing and building scalable architecture
Proficiency with NodeJS, React, HTML and CSS
Proficiency with database technologies such as MySQL and MongoDB
Strong communication skills (in English) within a cross-functional team
Willingness to keep up with current best practices
Das ist dein Arbeitgeber
We are Innerspace, a fast-growing VR-Simulator company empowering our customers and their employees to master essential industrial processes. Through combining VR expertise, training strategy, and industry knowledge, we unitedly build and deliver impactful and scalable VR simulator systems for the pharmaceutical industry.
Branche
Bildungswesen
Internet, IT, Telekom
Sonstige Branchen
Gründungsjahr
2017
Unternehmensgröße
1-49 Mitarbeiter
Benefits
🏠 Home Office
🅿️ Mitarbeiterparkplatz
🕺 No Dresscode
🎳 Team Events
♿️ Barrierefreiheit
🥪 Snacks, Süßigkeiten
🍏 Frisches Obst
☕️ Kaffee, Tee o. Ä
Erfahre mehr zum DevTeam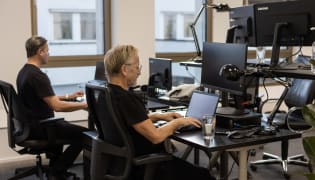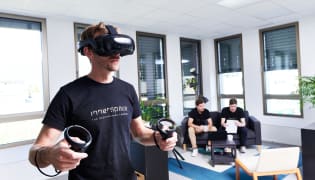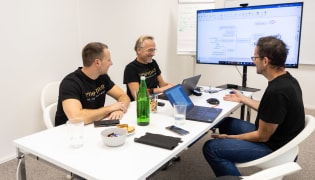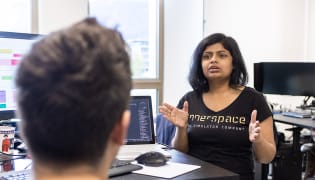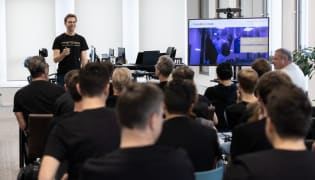 Arbeitsgerät
Zusatz Monitor, Laptop, Desktop
Work Environment
Open Space
Flexible Arbeitszeiten
Keine Kleiderordnung
Home Office
Klimaanlage
Musik am Arbeitsplatz
Stand Desk
Technology
So coden wir
Coding Kultur
Code Reviews
Pair Programming
Style Guide
Automatisierte Tests
Continuous Integration
Open Source Contribution
Team
Our development is currently divided into two cross-functional engineering teams who work closely together.

In both teams, all competencies are included so that they can develop solutions for the customer largely independently and on their own responsibility - from the conception of the storyboards and prototypes, to the further development of the internal libraries, to the "polishing" of the visual effects of the VR simulators. A team consists of Unity developers, artists, a training & game designer, a QA tester, a Scrum master and a product owner who represents the interface to the customer. Of course, there are overarching tasks, such as the maintenance and further development of the CI / CD pipeline, in which the teams support each other.
Team Sprachen
Englisch
Team Verteilung
International, Nicht Verteilt
Teamgröße
7-19 Mitarbeiter
Entwicklungsprozess
Scrum, Kanban, Scaled Agile Framework
We are strongly oriented towards the SAFe (Scaled Agile) framework, which enables us to scale our processes to multiple teams, while aligning them across the entire company. This makes the direction of development very clear and transparent. The daily stand-up and the two-week sprint review meetings also make the contribution of each individual very tangible.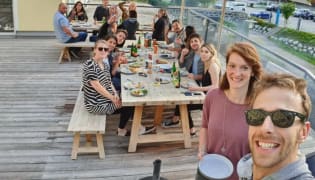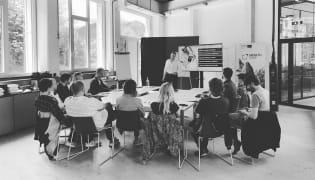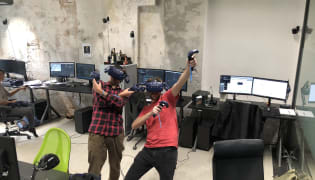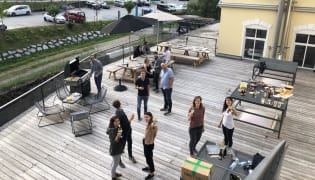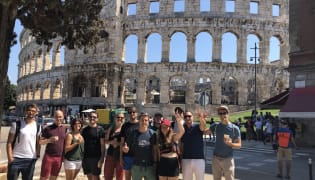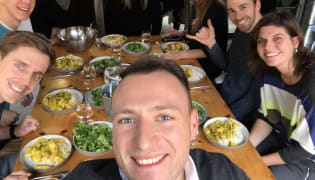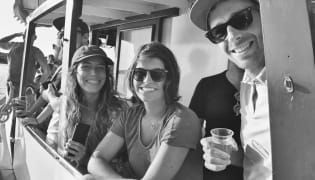 Entscheidungen
Architektur
Architekt, Scrum Team
Technologie
Architekt, Scrum Team
Unsere Werte
Trust & respect
Be bold and move fast
Growth & Learning is our DNA
Focus on impact
Customer focus
Kollegen
Vitaly Popuzin
Software Developer
Warum hast du dich für dieses Team entschieden?
I was searching for a place to grow my professional skills, work with other skilled colleagues, and create content with value for the people. I like that Innerspace creates high-quality VR simulators which help people in their work. Also, because this VR field is still quite new, it has interesting challenges, which stimulates professional learning and continuous research.
Worum geht´s in deinem Job?
My day-to-day job is all about Unity-related programming and setup. I spend most of my time creating VR interaction mechanics and their implementation inside the VR simulator. It also includes a lot of collaboration with the team to agree on our architectural decisions and to sync the development plan. And of course, I am involved in related to development SCRUM meetings which have constant rhythm in the company.
Was gefällt dir besonders an deinem Job?
I enjoy developing game mechanics, especially for VR. Sometimes we even have hackathons where we can try new ideas! I also like to solve engineering challenges which we face during our journey - and it is even more fun with our easy-going team members. And calm day-to-day walk to work, surrounded by mountains, give me a nice refreshing before or after work.
Robin Sharma
Software Developer
Warum hast du dich für dieses Team entschieden?
I wanted to explore a different part of the world as well as a different field of technology and Innerspace provided both. Working on VR simulators for training individuals fits right into my path of working on tech-creative stuff. It also has the added benefit of opening one's own mind into the realm of learning and teaching.
Worum geht´s in deinem Job?
I am creating trainings, interactions and tools. In general, my job here encompasses enabling us to create systems that let us create trainings faster and efficiently.
Was gefällt dir besonders an deinem Job?
I like the autonomy we have which allows us to innovate. We are also working on avant-garde technology, so it's always fun to research and learn new tools and systems. But mostly it's always fun working and collaborating with like-minded individuals around the company.
Nikolay Kandalintsev
Software Developer
Warum hast du dich für dieses Team entschieden?
I chose Innerspace due to its cutting-edge hardware and software technologies. The dynamic environment where challenging architectural and design task change programming routines and vice versa are a big plus. It's a pleasure to work with professional, passionate, and multinational colleagues.
Worum geht´s in deinem Job?
I research and develop tools and libraries used in the clean room VR simulators.
Was gefällt dir besonders an deinem Job?
After 10 years in game development, I decided to move back to enterprise development, but didn't want to lose all my expertise in Unity3D/C#. VR simulators are a great alternative for game developers to work in an enterprise culture.
Miro Koslin
Software Developer
Warum hast du dich für dieses Team entschieden?
Since my teenage days, I am interested in Virtual Reality and its serious use cases. Innerspace allowed me to put my first steps into the professional world of VR
development and to grow besides impressive veterans from the industry. But despite that, I believe every job depends on the people you work with and the biggest reason for me to join Innerspace, was when I noticed this sparkle in everyone's eyes when they talked to me about the product. That was when I decided, I want to sparkle along with them.
Worum geht´s in deinem Job?
We develop virtual simulators, that allow our users to learn and train difficult cleanroom operations. I am responsible for the development and maintenance of these training units. The field of work reaches from programming over to producing great UX by using
everything Unity has to offer.
Was gefällt dir besonders an deinem Job?
My biggest appreciation belongs to the Hands-On-Experience that you get from working at Innerspace. The principle of "Never Study Always Experience" is not only a selling phrase for our training units but also what I experience as a Junior Developer at Innerspace.
Jonas Antler
Product Owner
Warum hast du dich für dieses Team entschieden?
I started my career in developing VR experiences and I wanted to focus especially on training use cases in the pharmaceutical industry. It motivates me to be part of a team which builds up an outstanding training simulator and I am happy to be part of the journey of Innerspace.
Worum geht´s in deinem Job?
As a Product Owner, my job is to manage the backlog, plan the next sprints and create new user stories to feed the development with prioritized tasks. I serve as an interface between Product Management, Design, Development and QA.
Was gefällt dir besonders an deinem Job?
I like to work and communicate with talented people from different departments within a company with the same goal to create revolutionary VR simulators.
Rinalds Berzins
Lead Test/QA Engineer
Warum hast du dich für dieses Team entschieden?
The main factor was the location, but with a combination of VR Technology products, I hit the jackpot. Now I am glad that I am a part of product development which is related to such a promising tooling as Virtual Reality, which will be a game changer in the future.
Worum geht´s in deinem Job?
As a Lead QA, my main responsibility is to ensure that the products developed by Innerspace meet or exceed the clients and company's requirements. To fulfill that responsibility, I need to define processes for test plans and strategies of testing cycles, test products, retrieve and analyze player behaviors which later turns to feedback sessions with designers.
Was gefällt dir besonders an deinem Job?
It's just fun, because: "Quality is never an accident; it is always the result of high intention, sincere effort, intelligent direction and skillful execution; it represents the wise choice of many alternatives." - William A. Foster
Karriere
Perspektiven
We are a startup with the goal of becoming an industry leader in the area of cleanroom simulators. Since we are steadily growing and our product is developing quickly, every person at Innerspace gets the opportunity to thrive with us. Be it learning new technologies or contributing own ideas – there are numerous possibilities to improve your know-how and to learn from each other.
Weiterbildungsmöglichkeiten
🎓 Teilnahme an Fachkonferenzen
🎓 Teilnahme an Meetups
🎓 Zugang zu Online-Kursen
🎓 Inhouse-Trainings
🎓 Zeit um neue Technologien zu erlernen
Infos zum Bewerbungsprozess
Wie viele Runden gibt es?
3 Runden
Wann erfährst du, ob du eingeladen wirst?
Innerhalb von zwei Wochen
Wie wird das erste Bewerbungsgespräch durchgeführt?
Telefoninterview
Wer ist beim ersten Bewerbungsgespräch dabei?
HR-Abteilung
Wie beurteilen wir deine technischen Skills?
Direkt im Gespräch
Derzeit gesuchte Berufe
Weitere Berufe
Ansprechpartner