Dieser Job ist nicht mehr aktiv.
Technologien und Skills
Deine Rolle im Team
SOLUTION DESIGN In this exciting role, you'll design, implement and operate new applications and services in close contact with our stakeholders. You'll be responsible for bridging the gap between business and technology and ensuring value is delivered with each service increment. You'll actively architect solutions bringing in your software engineering expertise.
TEAM & CULTURE You'll become a strong member within a self-organizing team living agile methodologies structured in line with Spotify's model. We apply CAMS, automating if possible, measuring results, sharing feedback and respecting each other.
DISCOVER & INNOVATE To maintain our ability to tell beyond the ordinary stories, you'll identify emerging technology trends and opportunities. You'll formulate build or buy decisions based on feasibility studies and business cases, taking technical options, costs and possible business value into account. Keep a close eye on the market landscape for insights, directions, vendors and methods.
HANDS-ON & ENGINEERING You'll iterate fast on ideas by building proof of concepts. After validating with business, you'll carry the PoC to a fully-fledged product. By specifying workflows, defining interfaces, drafting UX and screen designs you'll constantly steer our software engineers to bring the product to production readiness.
Unsere Erwartungen an dich
Qualifikationen
Knowledgeable of state-of-the-art IT patterns and concepts (REST API design, rapid-prototyping, twelve-factor app, reactive programming model, and so on)
Awareness of cloud services provided by AWS and GCP
Basic knowledge of containers and their orchestration (Docker & Kubernetes) Awareness of quality assurance concepts
Communicative team player with an analytical mind-set
Be able to drive topics
Performance as well as solution-oriented and eager to learn new technologies
Fluent in English, German is a plus
Erfahrung
Professionally developed software in the last three years applying modern software engineering paradigms (like pull requests, code reviews, pair programming, and so on)
Knowledgeable of state-of-the-art IT patterns and concepts (REST API design, rapid-prototyping, twelve-factor app, reactive programming model, and so on)
Proven practical experience as Software Architect, Solution Architect, Software Engineer or similar
Ausbildung
University degree in Computer Science, Software Engineering, Technology or IT education with several years of relevant experience
Das ist dein Arbeitgeber
Red Bull Media House is a multi-platform global media company that creates authentic and inspiring entertainment to fascinate people. Our product portfolio includes long and short form videos, still images, documentaries, feature films, music, games and mobile apps, as well as print and online magazines. Check out our open roles if you want to be part of inspirational storytelling and innovating new ways of leveraging media platforms.
Branche
Medien, Verlagswesen
Gründungsjahr
2007
Unternehmensgröße
250+ Mitarbeiter
Du kannst dich nicht mehr bewerben, da dieser Job nicht mehr aktiv ist.
Erfahre mehr zum DevTeam
Technology
So coden wir
Coding Kultur
Code Reviews
Pair Programming
Automatisierte Tests
Continuous Integration
Team
You´ll work in an agile team, which strongly believes in the culture of shared code ownership, pair programming and code reviews. While designing and implementing solutions, you´ll always be supported by your peers and vice versa. We believe in constant constructive feedback as a crucial ingredient for personal development of skills.
Team Sprachen
Deutsch Englisch
Team Verteilung
International, Nicht Verteilt
Teamgröße
20+ Mitarbeiter
Entwicklungsprozess
We apply SCRUM with daily stand-ups and two weeks sprints. We do regular retrospectives and refinements which helps us in our team collaboration and further improvements.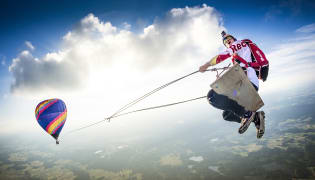 Unsere Werte
We love to learn new things.
We are passionate about our products.
We work in an agile software development environment.
We work together in small teams.
We are an international team with a strong team spirit.
Karriere
Infos zum Bewerbungsprozess
Wie viele Runden gibt es?
3 Runden
Derzeit gesuchte Berufe
Weitere Berufe
Ansprechpartner