Dieser Job ist nicht mehr aktiv.
Senior C++ Software Architect
Technologien und Skills
Deine Rolle im Team
As a member of our R&D team, your responsibility will be to design and architect software in our vision oriented applications.
Your responsibilites will include, among others, all aspects of software development life cycle.
Design, implementation and evaluation with the aim of improving our current software pipeline will be your day to day work.
Aufgaben Verteilung
Unsere Erwartungen an dich
Qualifikationen
Structured and independent approach to work
Can-do mentality
Erfahrung
Excellent knowledge of C/C++
Extensive Linux/UNIX experience is required
Ausbildung
Completed technical studies or several years of professional experience
Das ist dein Arbeitgeber
CARGOMETER offers measurement systems for dimensioning freight without disruption to existing logistics processes. The main innovation of our measurement system is the capacity to measure, weigh and identify the cargo "on-the-fly" during forklift transport. This is the greatest leap forward in logistics technology since the introduction of the barcode.
Branche
Elektronik, Automatisation
Internet, IT, Telekom
Gründungsjahr
2014
Unternehmensgröße
1-49 Mitarbeiter
Benefits
⏰ Flexible Arbeitszeiten
🚌 Gute Anbindung
🙅‍♂️ No All-In-Verträge
🅿️ Mitarbeiterparkplatz
🕺 No Dresscode
🎳 Team Events
♿️ Barrierefreiheit
🚲 Fahrradabstellplatz
🍽 Kantine/Betriebsrestaurant
🥘 Essenszulage
☕️ Kaffee, Tee o. Ä
Du kannst dich nicht mehr bewerben, da dieser Job nicht mehr aktiv ist.
Erfahre mehr zum DevTeam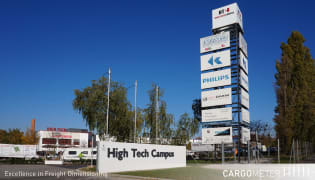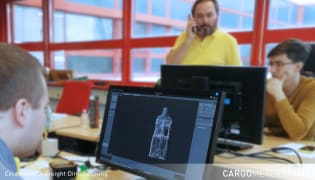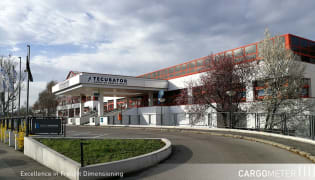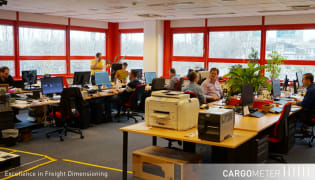 Work Environment
Open Space
Flexible Arbeitszeiten
Keine Kleiderordnung
Klimaanlage
Technology
Team
We work in a lean team on the constant further development of our award-winning computer vision measuring system. The tasks within the team are divided according to competencies and can shift from project to project. This results in new perspectives for the individual, which repeatedly leads to innovative solutions.

We support our informally designed planning through the use of proven tools: git for the version management of the software, Jira to track the progress of software changes, Confluence to save knowledge, ansible for the clean roll-out to the productive server. In this way, we ensure that no ideas and important tasks are lost in the varied everyday office life.
Team Sprachen
Deutsch Englisch
Team Verteilung
National, Nicht Verteilt
Teamgröße
7-19 Mitarbeiter
Entwicklungsprozess
Feature-Driven Development, Pragmatic Programming, Agile Modeling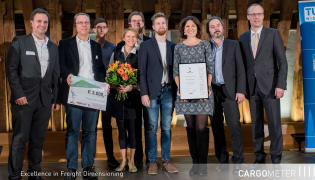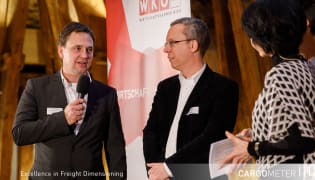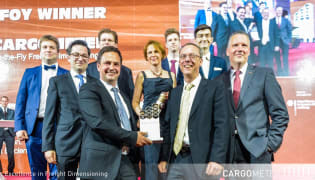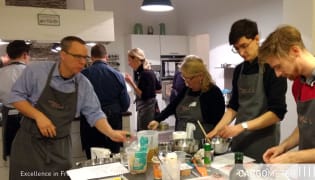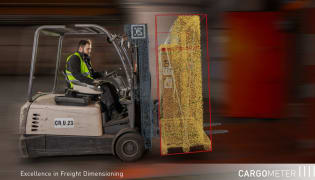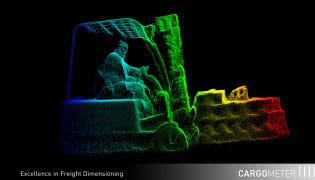 Entscheidungen
Unsere Werte
We are pioneers - Our computer vision system is unique in the world
Customer centered - We put our customers at the center of our work
The best idea wins - with us everyone has the chance to contribute good ideas
Mistakes are proof that you are trying - mistakes are allowed to happen if you feel responsible for correcting them.
Kollegen
Joris
Lead Software Developer
Warum hast du dich für dieses Team entschieden?
Ich wollte im Bereich der Bildverarbeitung tätig sein. Cargometer bietet mir dabei die Möglichkeit, technisches Neuland zu beschreiten, mit der Entwicklung eines Verfahrens, das es sonst noch nirgendwo gibt.
Worum geht´s in deinem Job?
Software-Entwicklung im Bereich der Bildverarbeitung, Planung und Design von Software-Systemen, Koordinierung von Tätigkeiten.
Was gefällt dir besonders an deinem Job?
Entwicklung neuer Algorithmen, viel Abwechslung, Gestaltung des Software- Ökosystems.
Warum hast du dich für dieses Team entschieden?
Mich hat die Start-up-Mentalität von Cargometer angesprochen. Hier konnte ich mich schnell bei wichtigen Entscheidungen einbringen; nicht nur bei meinem eigentlichen Aufgabenbereich, sondern auch bei Überlegungen des gesamten Teams. Überhaupt herrscht in unserem Unternehmen eine flache Hierarchie und ein offener Umgang untereinander.
Worum geht´s in deinem Job?
Ich mache allgemein DevOps-Aufgaben, bin für Netzwerke und Server zuständig – einerseits hier im Office, aber vor allem für Kunden.
Was gefällt dir besonders an deinem Job?
Wir sind ein kleines Team – hier übernimmt man sehr schnell Verantwortung. Die flexiblen Arbeitszeiten kommen mir auch sehr entgegen.
Karriere
Perspektiven
CARGOMETER is very popular in the logistics industry. For us, this means diverse perspectives, innovative areas of responsibility, exciting projects and a high level of team spirit.
Weiterbildungsmöglichkeiten
🎓 Teilnahme an Fachkonferenzen
🎓 Teilnahme an Meetups
Infos zum Bewerbungsprozess
Wie viele Runden gibt es?
2 Runden.
Wann erfährst du, ob du eingeladen wirst?
Innerhalb einer Woche
Wie wird das erste Bewerbungsgespräch durchgeführt?
Videointerview oder Telefoninterview oder Persönlich vor Ort
Wer ist beim ersten Bewerbungsgespräch dabei?
Geschäftsführung
Wie beurteilen wir deine technischen Skills?
Direkt im Gespräch
Weitere Berufe
Ansprechpartner