Dieser Job ist nicht mehr aktiv.
Technologien und Skills
Deine Rolle im Team
You develop innovative software solutions using agile methods
You collaborate in the entire software development process (from analysis to product release)
You and the web development team work closely with our internal IT Operations team
You implement high-performance server applications
You are a sparring partner for colleagues in your team and beyond
You keep an eye on frontend development tasks
You manage the release process using Git and Azure DevOps
You help with the ongoing optimization of our web applications and products
Aufgaben Verteilung
Unsere Erwartungen an dich
Qualifikationen
You have experience with common web technologies, including HTML5, CSS3 and JavaScript/TypeScript
You have practical experience with Java Dependency Injection, Spring Boot, MongoDB, Hazelcast, multi-threading and design of REST APIs as well as know-how in the use of Angular 10+ and TypeScript
Ideally, you have knowledge of server management and containerization
You focus on what is possible, take ownership and go the extra mile
You believe effort is the path to mastery, view failure as an opportunity to learn and embrace new challenges
You understand complex processes and enjoy experimenting and implementing solutions independently
Erfahrung
At least three years of professional experience in the development of software projects
Ausbildung
You have completed higher technical education (HTL/TU/university of applied sciences) in the field of computer science/software development
Das ist dein Arbeitgeber
We shape the way people access homes by providing a seamless and connected experience. Our products are simple, make life easier, and are trusted companions to our customers. Nuki is a place where our employees have priority, where this week's ideas develop into next week's new features. We are not afraid of making quick decisions, and when mistakes happen, we use them as an opportunity for further development. Innovation is more than just a trend; it is part of our DNA. We are European market leader and preferred partners of leading companies like Amazon, Apple, Google, and Airbnb. As of today, our smart access solutions have been sold over 200,000 times. More importantly, we have not lost any of our curiosity and are still constantly striving for new things.
Branche
Internet, IT, Telekom
Elektronik, Automatisation
Gründungsjahr
2014
Unternehmensgröße
50-249 Mitarbeiter
Benefits
💸🚎 Verkehrsmittel-Zuschuss
📱 Handy zur Privatnutzung
🎁 Mitarbeitergeschenke
🛍 Mitarbeitervergünstigungen
💻 Notebook zur Privatnutzung
🍼 Kinderbetreuung
🚌 Gute Anbindung
⏸ Bildungskarenz/Auszeit
⏰ Flexible Arbeitszeiten
🏠 Home Office
🏝 Extra Urlaubstage
🙅‍♂️ No All-In-Verträge
🅿️ Mitarbeiterparkplatz
🧳 Relocation Package
🕺 No Dresscode
😇 Zeit für ehrenamtliche Tätigkeit
🏋🏿‍♂️ Fitness Angebote
🧘‍♀️ Massage, Yoga o. A.
🎳 Team Events
♿️ Barrierefreiheit
🚲 Fahrradabstellplatz
🧠 Psychische Gesundheitsv.
👨🏻‍🎓 Paten- & Mentor- Programm
🤫 Ruheräume
🥪 Snacks, Süßigkeiten
🍏 Frisches Obst
☕️ Kaffee, Tee o. Ä
Du kannst dich nicht mehr bewerben, da dieser Job nicht mehr aktiv ist.
Erfahre mehr zum DevTeam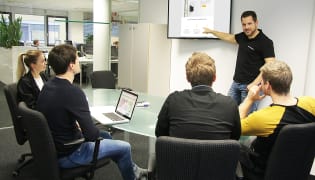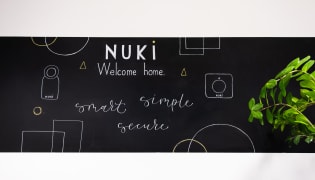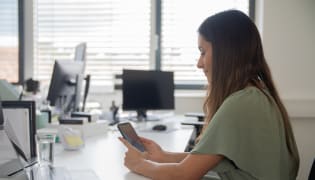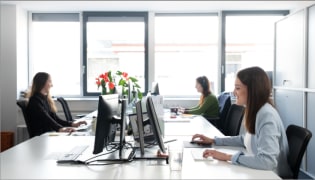 Arbeitsgerät
Zusatz Monitor, Desktop
Work Environment
Open Space
Flexible Arbeitszeiten
Keine Kleiderordnung
Home Office
Klimaanlage
Musik am Arbeitsplatz
Stand Desk
Choose your own device
Technology
So coden wir
Version Control System
Git
Coding Kultur
Code Reviews
Pair Programming
Style Guide
Automatisierte Tests
Continuous Integration
Mob Programming
Code-Metriken
Team
Our tech team is working in an agile environment, focussing on each platform in the Nuki product ecosystem (app, web, firmware, etc.). Each project is managed under the technical guidance of our Head of Engineering and the personal guidance of our People Lead. This framework provides the best personal and disciplinary growth of everyone in the tech team. The teams do not only perfectly work together while creating new features or working on the realization of new generations, they also work together when it comes to getting rid of all the cold beverages in their 'after-business-beer-fridge'.
Team Sprachen
Deutsch Englisch
Team Verteilung
National, Nicht Verteilt
Teamgröße
20+ Mitarbeiter
Entwicklungsprozess
Scrum, Scrumban
We work in a Scrum-like framework when it comes to project organization. Every team has their own daily stand up every morning to ensure right communication within the team. Apart from monthly releases that are based on the quarterly planning, we also focus on the yearly roadmap in order to keep the vision of our products in mind.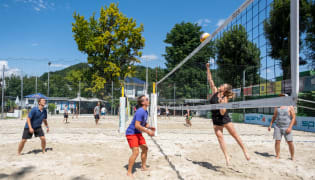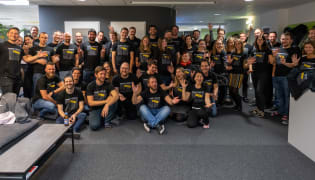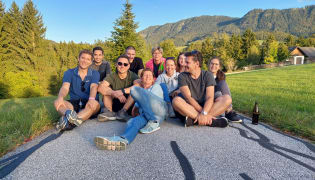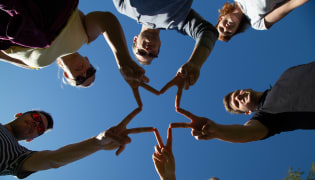 Entscheidungen
Unsere Werte
excellence I one team I relationships
leadership I sustainability I move fast and create things
focus on the user I shape the future I open communication
transparent goals I enthusiasm I creativity I business value driven
agil, flexibel I trustworthy I helpful I fun working
Kollegen
Stefan A. I Product Owner
Product Owner
Warum hast du dich für dieses Team entschieden?
When I started at Nuki, I was given the chance to help in implementing agile methods and grow the organization. What I especially like about Nuki is that we do not only develop software, but also hardware. It is nice to hold something in your hands after you helped to develop/create it.
What I value most about my team is that they are reliable. We can always count on each other and everyone stands by their word.
Worum geht´s in deinem Job?
As Product Owner I work closely with our Product Manager on each project. I focus on the operative execution, implementation of the roadmap and I support the team in sprint planning.
Was gefällt dir besonders an deinem Job?
What I like most about my role is that we can make our own decisions and we have freedom when it comes to decision making. But obviously, we always have to discuss major changes with the other teams first, as most decisions affect others, too.
David R. I Lead Android Developer
Lead Mobile Developer
Warum hast du dich für dieses Team entschieden?
I love working with great people on a professional as well as on a personal level. This is why I really enjoy being a part of the Nuki team.
Worum geht´s in deinem Job?
My job involves mentoring Android team members as well as making sure that our apps are constantly improved and updated.
Was gefällt dir besonders an deinem Job?
Since I am a 'Smart Home nerd' I really like being able to contribute to something that I am personally very interested in. I enjoy developing a product together with awesome people.
Stephan Z. I Firmware Developer
Senior Embedded Developer
Warum hast du dich für dieses Team entschieden?
I like the fact that we are a small and new team. We are about the same age and share the same interests. What I value most about Nuki is that the company responds to the employees' needs.
Worum geht´s in deinem Job?
Firmware brings electronics to life. We provide the software know-how behind the devices that connect them with the customer.
Was gefällt dir besonders an deinem Job?
What I like about my role is the customer focus, we receive prompt feedback about the implemented software and value the received customer feedback.
Karriere
Perspektiven
Attend classes organized by our in-house Nuki academy or take part in conferences and classes outside the office. When it comes to your personal development, we have a transparent talent management program that offers every employee to grow and learn within or outside her or his qualification, talent, wishes and ideas. Learning and continuous development is a high priority for us.
Infos zum Bewerbungsprozess
Wie viele Runden gibt es?
2 Runden.
Derzeit gesuchte Berufe
Weitere Berufe
Ansprechpartner