Technologien und Skills
Deine Rolle im Team
Automate, administer and manage the overall Linux based infrastructure and services which includes deployment, configuration and management of Linux system
Builds, installs, configures, analyzes, tunes, and troubleshoots systems to achieve optimum performance levels
Monitors and analyzes resource usage to recommend/develop enhancements to system capabilities and performance
Resolves difficult system problems and provides consultation
You are developing Industrial IoT Solutions across all domains in a codevelopment alike manner with our customers
Our customer engagements are a key pillar in our platform development activities to bring the customer at the center. The results of our engagements are reusable assets that extend our product portfolio.
You bring in your expert knowledge in (Industrial) IoT and Cloud (MS Azure, AWS, GCP) service development in our customer engagements and identify and implement new features to scale our business (following the DevOps principle)
You are working in an interdisciplinary staffed team (expert squad) inside an agile organization.
Unsere Erwartungen an dich
Qualifikationen
You are an independent, goal-oriented individual who enjoys working with distributed international agile teams
You have a quick grasp and good analytical and conceptual skills
Fluent in English and German
Erfahrung
You have at least 2 years of experience in software development (good Golang knowledge is a plus). You have experience in setting up (e.g., GitLab CI/CD or GitHub Actions) and operating a CI infrastructure in using current development tools (e.g., Git, Jira, Docker, ..)
Ausbildung
Bachelor's or Master's degree in Computer Science, Software Engineering, Technical Informatics, or a comparable education -> DevOps certification is a plus
Das ist dein Arbeitgeber
Wir machen aus Visionen Wirklichkeit. Bei Bosch gestalten wir Zukunft mit hochwertigen Technologien und Dienstleistungen, die Begeisterung wecken und das Leben der Menschen verbessern. Unsere Geschäftsfelder sind so vielfältig wie unsere Bosch-Teams auf der ganzen Welt – ihre Kreativität ist der Schlüssel zur Innovation im vernetzten Zuhause, der Mobilität und der Industrie 4.0. Unsere Verantwortung geht weit darüber hinaus. Wir sind börsenunabhängig und dem Zweck der Robert Bosch Stiftung verpflichtet; von unserem Erfolg profitieren unmittelbar Gesellschaft, Umwelt und nachfolgende Generationen. Unser Versprechen an dich steht felsenfest: Wir wachsen gemeinsam, haben Freude an unserer Arbeit und inspirieren uns gegenseitig. Werde ein Teil davon und erlebe mit uns einzigartige Bosch-Momente. Work #LikeABosch
Branche
Elektronik, Automatisation
Fahrzeugbau, Zulieferer
Internet, IT, Telekom
Unternehmensgröße
250+ Mitarbeiter
Benefits
💸🚎 Verkehrsmittel-Zuschuss
🚙 Firmenauto
👴🏻 Betr. Altersvorsorge
📱 Handy zur Privatnutzung
🛍 Mitarbeitervergünstigungen
💻 Notebook zur Privatnutzung
⏰ Flexible Arbeitszeiten
🚌 Gute Anbindung
⏸ Bildungskarenz/Auszeit
🏠 Home Office
🅿️ Mitarbeiterparkplatz
🙅‍♂️ No All-In-Verträge
👨🏻‍🎓 Paten- & Mentor- Programm
🙂 Gesundheitsförderung
🏋🏿‍♂️ Fitness Angebote
🎳 Team Events
👩‍⚕️ Betriebsarzt
♿️ Barrierefreiheit
🍽 Kantine/Betriebsrestaurant
🥘 Essenszulage
Erfahre mehr zum DevTeam
Technology
Team
Vielfalt ist unser Vorteil!

Wir arbeiten seit Jahren daran, unsere Vielfalt zur Sicherung des Unternehmenserfolgs einzusetzen, dabei alle Mitarbeiterinnen und Mitarbeiter zu aktivieren und einzubeziehen – und allem voran eine Unternehmenskultur zu gestalten, die eine wertschätzende Umgebung schafft. Diese beinhaltet auch eine Arbeits- und Führungskultur, in der wir alle authentisch sein dürfen – und sollen! Wir haben in den letzten Jahren bereits einiges geschafft, umso mehr arbeiten wir weiter daran, das Bewusstsein weiter zu schärfen, Haltungen und Einstellungen kontinuierlich zu hinterfragen und bedarfsgerecht anzupassen. Dann profitieren wir alle, denn: Vielfalt ist unser Vorteil!

Mehr Informationen findest du unter: www.bosch.at/news-and-stories/diversity-all-inclusive/
Entwicklungsprozess
Wir wissen noch nicht, welche Karriere du planst. Aber wir wissen, dass du bei uns den passenden Einstieg dafür findest. Erfahre hier mehr über deine individuellen Einstiegsmöglichkeiten.

Mehr Informationen findest du unter: www.bosch.at/karriere/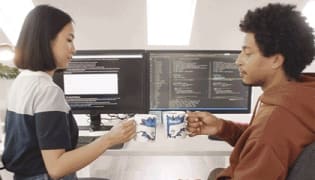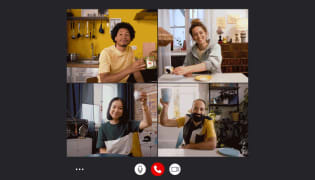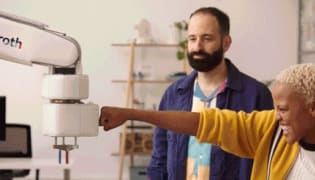 Karriere
Infos zum Bewerbungsprozess
Derzeit gesuchte Berufe
Weitere Berufe